Ready to Unleash your Digital DNA?
It starts with effective data management
Pivotree delivers end-to-end data management solutions for manufacturers, distributors, and retailers.
We help the world's leading businesses master their data and reach their digital potential.
Pivotree partners with B2B and B2C enterprises to unlock their digital potential with end-to-end data management solutions.
Whether you have broad data aspirations or a specific plan, Pivotree is here to help. We help guide enterprises by defining data strategy, data design and cleansing, master data platform implementation, and beyond. Together, we'll turn your data into a powerful revenue-producing asset
Don't Let Data Friction Hold You Back
End-to-End Data Services to Power Your Digital Ambitions
Data Strategy & Consulting
Stalled by uncertainty and gaps? Pivotree's 360 Strategy offerings help you fast-track and fine-tune your complete digital, master data, or product data initiative.
MDM & PIM Systems Implementation
Pivotree helps you identify and develop the right program to make the most of your data. We take an agile approach best suited for specific data domains and deliver customized templates for accelerated implementation.
Product Content Management
With product content and data optimization, Pivotree helps companies set the required framework and workflow to handle enterprise and product data content from start to finish.
Integration Services
Can your data flow seamlessly across inbound and outbound streams? Our integration expertise and services help ensure your integrations are controlled, governed, and normalized.
Data Governance
Sound MDM enables businesses to go beyond a golden record. Leverage robust governance for accuracy, semantic consistency, stewardship, and security across the board.
Our Data Management Results
by the Numbers
Revenue hike in top-selling categories
Faster time-to-market for product information
Growth in traffic on product pages
Support a Frictionless Commerce Ecosystem
Gain greater value by seamlessly integrating data management systems with the right supply chain and commerce solutions.
Supply Chain
Funnel your master data into robust OMS and WMS solutions to ensure the correct order, every time — with supply chain accuracy, transparency, and complete control.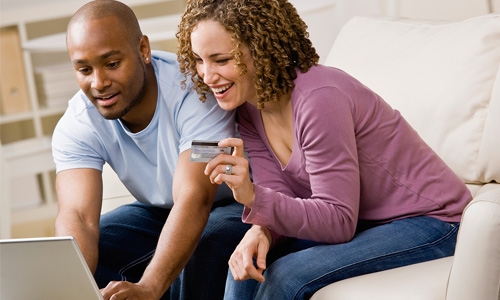 Commerce
Pivotree provides Digital Commerce Solutions that enable customer-centric services designed around your unique requirements. Learn how the right mix of strategy, technology, and processes can power your digital ascent.
Growth and Scalability start with effective Data Management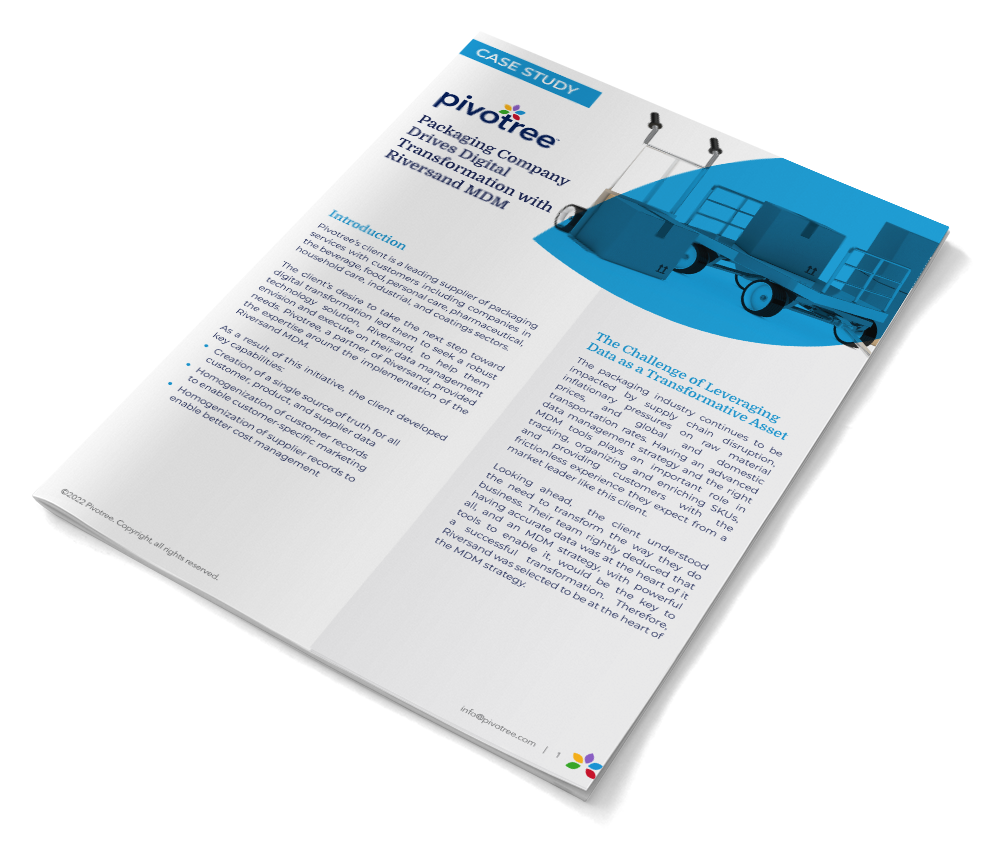 Case Study:

Packaging Company Drives Digital Transformation with Riversand MDM
Pivotree's client is a leading supplier of packaging services with customers including companies in the beverage, food, personal care, pharmaceutical, household care, industrial, and coatings sectors…
Let's explore your friction points together.

Talk to us about your data challenges or concerns. We're here to help through listening, collaborating, and co-creating the right solution for your growing business.