Product Information Management
(PIM) and Master Data Management (MDM)
Pivotree delivers robust MDM and PIM solutions with an agile approach tailored for specific data domains.
Pivotree offers leading
MDM services
Modern businesses sit on large repositories of data assets ranging from product and customer data to location data, asset data, and more. Cross organizational divisions produce disparate data that is often fragmented, duplicated, or even lost. Decision-making is difficult — and answering even the most basic questions such as "which customers are the most profitable" or "which products deliver the best margins" is a challenge.
MDM systems help integrate this data to create an accurate, up-to-date, single source of truth. Sound MDM enables businesses to go beyond mere integration, providing improved visibility, robust governance, seamless syndication, and valuable insights for business decisions.
Pivotree makes this possible with MDM and Product Information Management (PIM) services that help you identify and develop the right processes, workflows, and governance rules to make the most of your data.
We utilize agile methodology best suited for specific data domains and provide customized templates for accelerated implementation.
Our approach is different from other system integrators. Our best-in-class offerings span not just implementation and management, but also timely audits and in-depth support on data curation, ingestion, and transformation.
We deliver the world's leading MDM and
PIM software



Tailored approach for each data domain
Data taxonomy implementation accelerated through in-house software and tools
In-depth support for data curation, ingestion, transformation, and ongoing governance
Full breadth of services spanning multi-domain strategy and roadmap, platform evaluation and selection, implementation and hosting, and managed services
Implementing your
Master Data Management strategy
Master Data Management Implementation is rarely free from challenges. With inevitable changes and evolving requirements, rigid waterfall processes for implementation often lead to delays and cost implications. This is where inflexible MDM models fall flat.
On the other hand, successful implementation backed by agile processes can fast-track an organization's progress and ensure a robust MDM framework for the future.
With 600+ data management programs completed, Pivotree has the expertise to ensure your implementation is business-driven and stays on track. Our agile approach prepares your business for technical challenges, plus organizational roadblocks, data and security-related challenges, and other unforeseen contingencies.
Process Workflow
We design detailed process workflows to ensure smooth MDM implementation with minimum or no ambiguity.
Business Rules
By clearly defining business rules, we ensure that these guidelines are a part of every step of MDM implementation
Data Model Hierarchies & Attribution
We build data model hierarchies with backbone or alternate structures, defining relationships between data points based on the type of data and its application across touchpoints in the hierarchy.
Digital Asset Management
We create centralized-access points to digital assets empowering businesses to deploy them across various channels and platforms as required. Doing so facilitates businesses to add value to customer experience and buying journeys.
User Interface Design
Keeping the end user in mind, we ensure that we equip MDM tools with intuitive UI design, making them easier to use.
User Group
We cluster stakeholders from different disciplines to create groups based on required permissions, job functions, departments, or clients they are assigned. These groups enable user permission management on data and transactions.
Dashboards & Reports
With customizable layouts, information architecture and other options, we create custom dashboards and reports to provide visibility of key metrics and trends to concerned stakeholders.
Inbound/Outbound Integration
MDM systems receive data from one or more sources, which requires normalization, matching, consolidation, and maintenance. The same applies to outbound data flow. We ensure that data flow across both streams is controlled, governed, and normalized as required.
Quality Assurance
With all these levers in place, we ensure that data quality remains our top priority. While we ensure 40-60% faster time to market, we also ensure data quality remains top-notch.
Cloud Master Data Management
hosting
MDM Hosting platforms enable businesses to access and manage master data. Using the right platform ensures that businesses can draw actionable intelligence from unified and accurate data in a timely manner to improve processes and augment sales.
With complex integration requirements and the need to manage data across various sources and destinations, choosing the right hosting platform can make all the difference.
Pivotree provides businesses with a thorough understanding of your requirements, and how to align with the right hosting service to meet your objectives. We help you get the most out of your platform with ongoing monitoring, performance management, and support.
Plus, you get peace of mind knowing you have a platform that provides high performance and security, whether your data resides on the cloud, on premise, or hybrid environments.
Cloud Hosting & Core Managed Services
Whether companies are looking for the agility and simplicity of cloud hosting or high levels of control, security, and autonomy that core management services provide, we can set them up with just the right service.
Monitoring
These services include timely and robust data monitoring measures that ensure high-quality data and consistency.
Performance Management
With ongoing monitoring and fine-tuning, we drive performance management and business decision-making.
Managed Application Services
We also offer managed application services to handle MDM systems from the ground up. We ensure these systems are set up right and functioning in line with your business vision.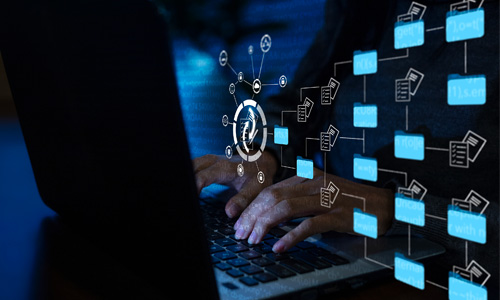 MDM Strategy & Roadmap
Pivotree's 360 Strategy offerings deliver practical roadmaps to accelerate your data management processes — powering your business with operational efficiency while also creating unforgettable digital commerce experiences.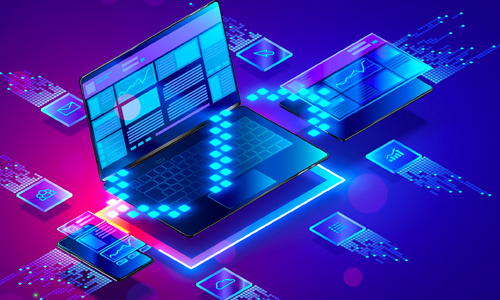 Platform Evaluation & Selection
Many MDM vendors push one-size-fits-all services that may not address a business's unique requirements. Pivotree is different. We understand the diversity in variables, and take a strategic approach to help you carefully evaluate and select the platform best suited for your custom requirements.
Our
Product Information Management
and Master Data Management Results
Stibo Systems delivery partner of the year
Stibo Systems platinum partner
Most tenured EnterWorks SI partner
Faster time-to-market for product information
Let's explore your friction points together.
Talk to us about your Master Data Management challenges or concerns. We're here to help through listening, collaborating, and co-creating the right solution for your growing business.