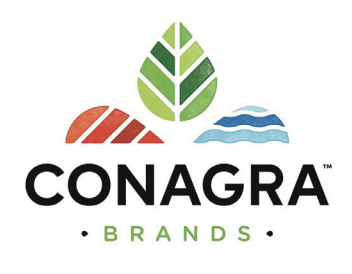 Conagra Brands Partners with Pivotree to Maximize Data Management Capabilities
Conagra Brands is an American food company specializing in packaged foods for restaurants, supermarkets and other food service establishments. With a diverse team that embraces debate to challenge marketplace/ business conventions, they are respected for their great brands, great food, great margins and consistent results. Conagra's iconic brands include Birds Eye®, Duncan Hines®, Healthy Choice®, Marie Callender's®, Reddi-wip®, and Slim Jim®. They also have an impressive portfolio of emerging brands including Angie's® BOOMCHICKAPOP®, Duke's®, Earth Balance®, Gardein™, and Frontera®. Conagra Brands engaged with Pivotree seeking diagnostic and functional expertise with their data management platform, Precisely Enterworks. The end objective was to maximize Conagra Brands' utility, efficiency and effectiveness with their data management platform.
The Opportunity of Maximizing MDM SolutionUtility
Conagra Brands, desiring to maximize the utility of their MDM/PIM solution, Precisely Enterworks, approached Pivotree seeking Functional Application Support services. Through the engagement, Conagra Brands sought professional expertise to configure and manage MDM functionality, eventually enabling them to fulfill their business objectives. With its Management Application Services offering, Pivotree's range of services include basic configuration management, workflow design and improvement, user interface adjustments, performance monitoring, integration support and code deployment; making it an ideal fit for Conagra's requirements.
The Story of Conagra Brands
Headquartered in Chicago, Conagra Brands (NYSE: CAG) combines a rich heritage of making great food with a sharpened focus and entrepreneurial spirit. The company is transforming the way they operate to fulfill what customers want, in a smart, simple way. They are modernizing their iconic food brands, leveraging fresh opportunities and adapting to a changing landscape – all with a culture that's ready to capture growth and drive shareholder value.
Number of Locations: Approximately 50
Number of Employees: Approximately 16,500
Revenue: $11 billion
Why Conagra Brands Chose Pivotree
Pivotree's deep expertise in data management solutions, as well as a strong partnership with Precisely Enterworks, was the key motivation for Conagra Brands choosing Pivotree. An exceptional track record assisting numerous B2B and B2C customers to leverage Precisely Enterworks toward driving business results was a contributing factor as well. As an enabler of frictionless commerce, Pivotree's understanding of unique customer needs results in tailor-made solutions and strategic initiatives. A wide range of services and support capabilities enables Pivotree to design custom solutions for varying client requirements.
The engagement began with a 40-hour discovery phase, during which Pivotree thoroughly reviewed the initial configuration and deployment of the Precisely Enterworks system. Pivotree then reviewed Conagra's systems landscape and identified backlogged tasks that needed to be prioritized and further refined as user stories and sprints. Following completion of the discovery phase, Pivotree continues to support Conagra Brands on an ongoing basis through the Functional Application Support services offering.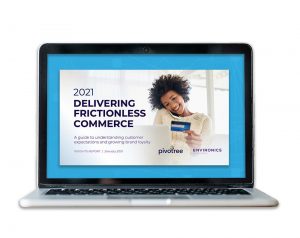 Report — Delivering Frictionless Commerce
Want to know what 3,800 consumers think about frictionless experiences? In this 2021 research study report, we dive into the six dimensions of frictionless commerce and show businesses how they can optimize the digital customer experience.