Meet Our Service and Technology Partners
Successful commerce initiatives often require a team effort. The expertise of our technology and service partners are here to help.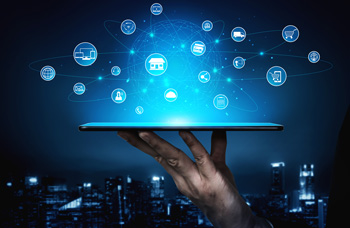 Commerce is not just about a transactional website. You need a combination of solutions that work together to deliver a truly optimized customer experience. That's why our equation for success includes the expertise of our trusted service and technology partners.
Pivotree's growing network of software vendors, cloud platforms, and system implementers provides a full ecosystem of products and services to enable a well-oiled commerce machine.
Find a technology partner that suits your company needs
Your business may be complex, but your digital commerce solution shouldn't be. Adobe Commerce helps you create shopping and purchase experiences as agile as your B2B, D2C (direct-to-consumer), and hybrid (B2B and B2C) businesses.
Managing multiple global stores and brands is no problem. You can manage them all from one platform and deliver frictionless customer experiences across digital touchpoints, including web, mobile, and marketplace.
Avalara is software for automated tax compliance. Whether you are selling online, starting a new business, or need help filing internationally, our platform is built for high capacity, calculating at peak times for retailers and manufacturers, on excise and communications transactions, and more..
Amazon Web Services (AWS) provides a broad set of products and services you can use as building blocks to run sophisticated and scalable applications. Running your applications in the AWS Cloud can help you move faster, operate more securely and save substantial costs; all while benefitting from the scale and performance of the cloud.
Commercetools is the world's leading digital commerce platform that allows you to create powerful, highly customized commerce experiences while building a profitable, sustainable brand.
Coveo's AI-powered solution for digital commerce is the engine driving the next era of personalized and profitable online storefronts and is the only one that combines product and content discoverability, an understanding of intent signals to deliver relevance, and automated merchandising & product management.

Founded in 1993, Createch was created with a desire to help its clients significantly improve their profitability through the optimization of their business processes and the implementation of technological solutions. More than 25 years later, this commitment still lives on in our 275 employees. Our company's sole focus is to continuously work to increase your potential.

DSS Partners is a provider of world-class enterprise ecommerce solutions and custom web and mobile solutions for leading names in retail, manufacturing and distribution. Customers choose DSS Partners for its ability to design, build, manage and integrate business-led solutions that add significant competitive value to a company's bottom line.
Backed by the power of SAP, Emarsys brings more value to customers than ever before. Enabling a truly personalized customer experience based on interactions across marketing, commerce, sales, and service.

Enowa is a global, mid-sized business and SAP consulting company established in 2002 with a dedicated focus on business process and SAP consulting.
To offer a premium customer experience, Retailers need to adapt quickly and challenge the status quo. But their old systems can't support this new reality. That's why we exist. Fluent Commerce was founded to solve this problem and accelerate commerce globally. We've created a powerful and exciting commerce platform designed to meet the retail needs of the future. It's a huge opportunity and we're proud to be at the heart of it. We are the future of global commerce.
To succeed today, your supply chain needs to be dynamic, responsive and interconnected to your ecosystem and processes. The IBM Sterling® Supply Chain Suite is an open, integrated platform that uses advanced technologies such as AI and blockchain and easily connects to your supplier ecosystem. Sterling solutions provide the end-to-end visibility, real-time insights and recommended actions you need to turn disruptions in your supply chain into opportunities for customer engagement, growth and profit.

For more than 25 years, Informatica has helped organizations overcome market disruptions, to grow and to thrive by fueling data innovation. With 100% focus on data-driven digital transformations, they offer the versatility to drive your next intelligent disruption.

Kinetic Commerce is a retail technology and design firm that helps merchants unify digital and physical retail experiences and unlock the next wave of growth. Kinetic's SaaS platform seamlessly integrates with existing systems and comes with flexible building blocks to create connected retail solutions for customers and associates that can be customized and launched with unmatched speed and efficiency.
Azure is a comprehensive set of cloud services that developers and IT professionals use to build, deploy and manage applications through a global network of data centres. Integrated tools, DevOps and a marketplace support you in efficiently building anything from simple mobile apps to internet-scale solutions.
Customer expectations are rising across every industry around the world. The platform model is the future of digital business and Mirakl's vision is that organizations pioneering in their industries are empowered to compete and lead in this new digital-first context. With an online marketplace, the flexibility to scale fast while staying true to brand DNA is available to all businesses, not just digital giants.

The Newmine team is passionate about delivering the next generation of retail excellence.
They are all accomplished professionals with deep retail strategy, operations, and IT systems skills honed by decades of in-the-trenches experience. They have helped some of the retail industry's most iconic brands transform their customer experience and enhance profitability.
Oracle's enterprise ecommerce solutions enable you to keep up with evolving demands by offering battle-tested ecommerce applications focused on personalized experiences, business user enablement and scalability.

The Precisely EnterWorks Multi-Domain MDM solution enables companies to acquire, master, manage, govern and transform multi-domain master data across their value chain into a competitive advantage for organizations of all sizes – from SMBs to global enterprises. The Precisely EnterWorks MDM platform includes Product Experience Management (PIM), Digital Asset Management (DAM), Workflow, Print Automation and a Vendor Portal.
A leader in the Gartner Quadrant for commerce platforms, SAP Customer Experience focuses on rapid transformation and agility across all of your channels, enhancing connections to your customers and creating great experiences. With products designed for commerce, marketing, customer data, sales and service, SAP helps you cut costs, time and complexity, freeing you up to focus on innovation and strategy.
Shopify's commerce platform offers all of the business tools you'll need in one, familiar place. And then we ensure that you can easily access and integrate any other business tools you want or need to make Shopify work for your business.
Spryker is the leading composable commerce platform for enterprises with sophisticated business models to enable growth, innovation, differentiation. Designed specifically for sophisticated transactional business, Spryker's easy-to-use, headless, API-first model offers a best-of-breed approach that provides businesses the flexibility to adapt, scale, and quickly go-to-market while facilitating faster time-to-value throughout their digital transformation journey. As a global platform leader for Enterprise Marketplaces (B2B & B2C), Thing Commerce, B2B and D2C, Spryker has empowered 150+ global enterprise customers in more than 200 countries worldwide.
Stibo Systems, the master data management company, is the trusted source of MDM solutions based on a unique business first, people-centric approach. Our solutions are the driving force behind forward-thinking companies around the world that have unlocked the strategic value of their master data; empowering them to improve the customer experience, drive innovation and growth, and create an essential foundation for digital transformation.

Syndigo is a global software company that empowers enterprises to transform their data into an engine of growth. They offer a dynamic, configurable platform that helps forward-thinking companies discover the value of their data, increase productivity and improve the customer experience.
Ultra Commerce helps organizations deliver new online experiences to their customers with the Ultra Commerce platform. Bridging the gap between out-of-the-box simplicity and customizable frameworks that scale, Ultra Commerce offers both. Ultra Commerce offers a wide range of solutions from a full end-to-end eCommerce platform to managed services. Grow your online business with an agile commerce solution and partner.
VTEX is the first and only global provider of fully integrated, end-to-end commerce with native marketplace and OMS capabilities. VTEX Commerce Cloud enables B2C and B2B organizations to sell more, operate more efficiently, scale seamlessly, and deliver remarkable customer experiences by launching their own marketplaces.
Interested in
Becoming a Pivotree Service/Technology Partner?
The Pivotree Partner Network is designed to connect leading software providers and service providers together to address the growing needs of the evolving Commerce space.