Let's create a unique eCommerce experience for customers across your network and deploy a Frictionless Digital Customer Experience.

Delivering MyEyeDr.'s Vision
MyEyeDr. (MED) is looking to enhance its digital footprint to begin selling products through a modern, best in-class eCommerce experience. eCommerce will be the cornerstone in MED's patients' journeys. Pivotree and VTEX are delighted to partner with MED to provide a centralized eCommerce platform that can help MED achieve its objectives consisting in not only technology and process improvements but also creating a partnership that will have tremendous impact on market reach, customer satisfaction, experiences and bottom line. We believe that our partnership and expertise can help take MED's practices to the next level.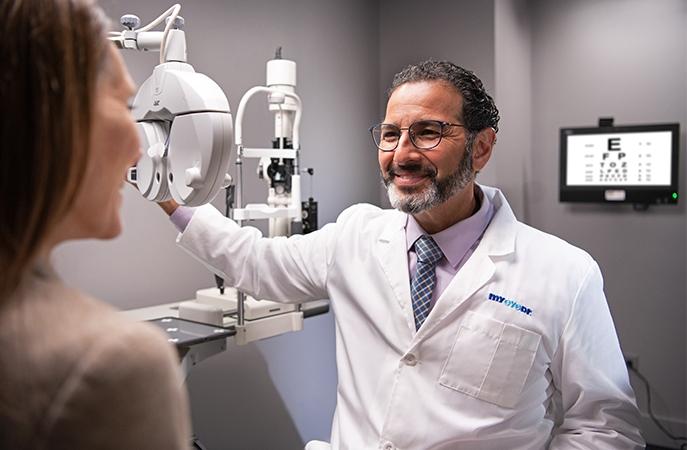 Pivotree's proposal provides a prescriptive plan to deliver on MED's eCommerce Vision by creating a digital foundation that will support an omnichannel experience blending clinical and retail offering. By taking advantage of market-leading business solutions like VTEX, our team will be able to deploy a frictionless commerce experience minimizing time to market and supporting current systems that can evolve to meet the future needs of MED. Pivotree and VTEX will prepare a program for MED to be able to achieve its objectives in 4 stages. The first stage being a crucial foundational stage; following the first stage Pivotree and VTEX propose an agile team to remain active in working with MED. This agile team would become an extension of MED to help deliver on the current and ever evolving roadmap for a frictionless eCommerce experience.
Fully integrated end-to-end Commerce, Data Marketplace & OMS:
The implementation of any project requires the right partner; some partners are too small, some partners are too big; Pivotree is the right size to effectively partner with MED. Pivotree's expertise across Commerce, Data and Supply Chain makes us the perfect partner for MED. Our partnership with VTEX brings a Collaborative Commerce solution that encompasses the broadest business model support and rich functionality to enable our customers to leverage more of VTEX for specific business criteria (vs having to rely on many 3rd-party solutions to accomplish these objectives). VTEX's modern technology, flexibility and broad functionality will support MED in the long-term.
Tailor made meets Scale (SaaS + Extensibility)
VTEX is a true multi-tenant SaaS Marketplace Commerce platform, fully cloud based, with a strong OOTB philosophy enabling clients the unparalleled ability to 'turn on' vs. having to develop or plug in an app. Additionally VTEX clients also have the full ability to customize and develop new features for their store through VTEX IO. Unlike any other alternative options, the VTEX platform can be configured and customized to fit MyEyeDr's unique business needs. This will be critical as MyEyeDr continues to further grow strategic customer segments and net new revenue opportunities.
Fast Time-to-Market
Pivotree and VTEX understand that time to market is crucial to success, we also understand that MED is looking to start with a Foundational Experience and allow current customers to receive a modern user interface. Understanding the vision of our customers is extremely important to us and together with VTEX there is an average project time of 109 days across our new customer deployments – by far the fastest in the enterprise market. We believe your roll out plan will change fast as together we become more educated with trial and error.
Lowest TCO and Commerce as a Service (CaaS):
Pivotree and VTEX's partnership ecompasses a full package experience from a technical and implementation perspective. Given the full package that VTEX provides and a rich set of OOTB functionalities. VTEX has the lowest TCO in the market for both short and the long-term initiatives; while Pivotree's expertise and flexible working models will allow MED to stay at the forefront of upcoming technological needs.
Pivotree's Experience Strategy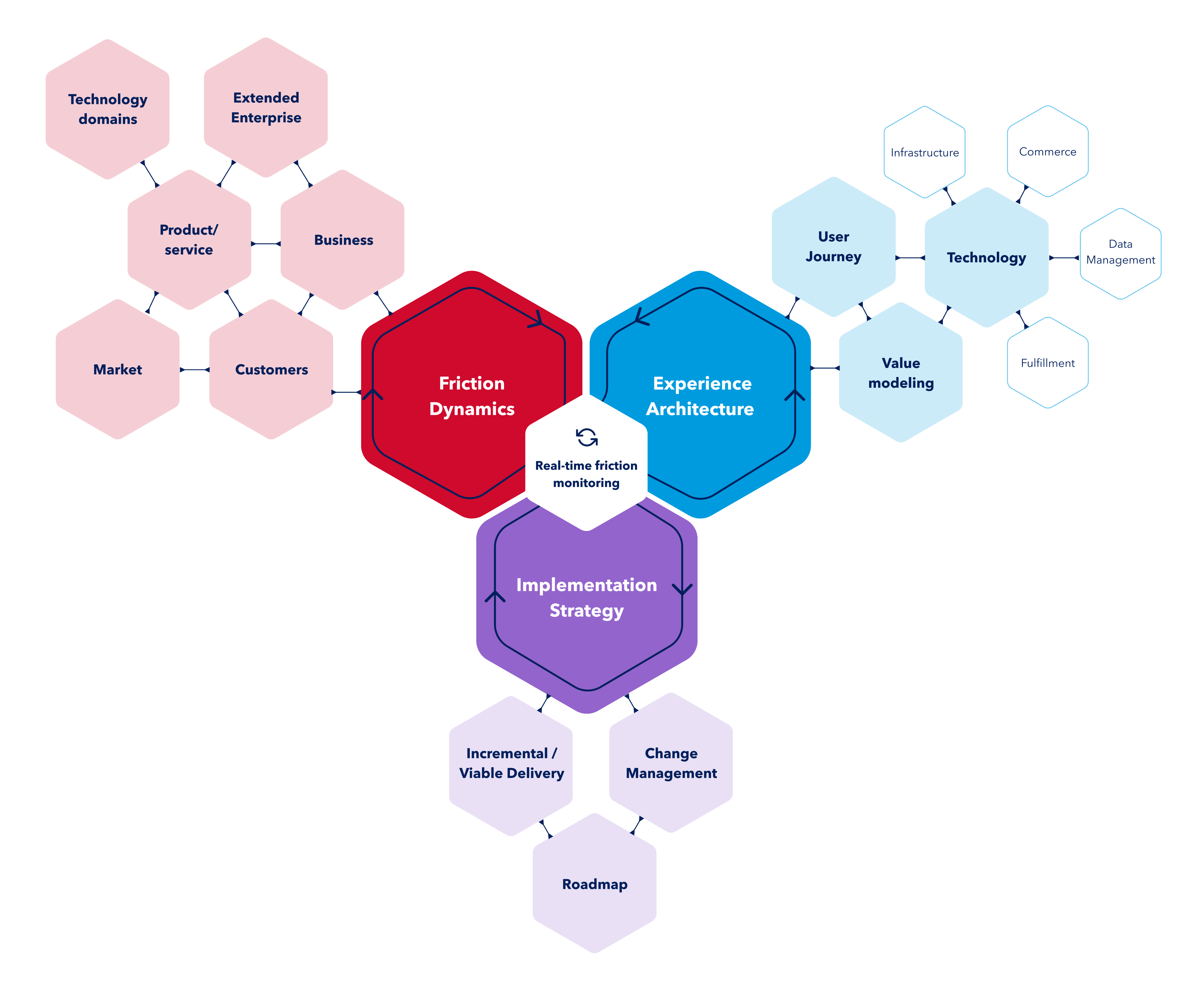 Problem Space Assessment
Through an in-depth friction analysis, our commerce strategists and experience designers create a construct of your business dynamics, strategic vision, customer wants and needs – leveraging a best practice reference experience architecture to extract the current state of your business.
Experience Architecture
Leveraging a firm understanding of the outcomes, we map the desired user journeys through the lens of value stories – each designed to identify and measure development and operating cost, and customer benefits, and the creation of competitive advantage.
Delivery Alignment
With a framework in place, we create a roadmap linking the critical factors of people, process, and technology. We then deliver an actionable implementation plan detailing what to advance to production, the expected customer impact, and business benefit with defined metrics.
Pivotree designs, builds, and manages frictionless commerce experiences for brands and their customers around the world. When customers trust they can find, buy, and get the products they want, when and how they want — we call that experience frictionless commerce and Pivotree is leading the charge.
Building the best buying experience for your online business can be complex, especially without the right tools, resources, or budget.
And, as more companies adopt a composable commerce approach to stay ahead of the competition – sourcing, negotiating, building, hosting, implementing, managing, monitoring multiple vendors, contracts, and integrations, and paying for overlapping functionality can be overwhelming and costly to manage.
That's where Pivotree's "Commerce-as-a-Service (Caas)" comes in.
CaaS brings together 4 tenants under one umbrella:
Complete Orchestration of Accelerators & Applications
We're always building new accelerators and applications to support faster time to market at lower cost and mitigated risk. We remove the headaches of managing multiple vendors, procurement, and technology integrations. We do all of that for you.
Flexible Payment Options
CaaS eases the implementation costs with a predictable payment plan so you can start innovating now and show a faster ROI on your project.
Reduced Technical Debt
Our customers spend up to two thirds of their IT budget on technical debt. We can help reduce technical debt significantly with our business outcomes based approach, and composable architecture knowledge.
Commerce Experts
Gain access to global expertise in strategy, implementation, experience design and performance with a client-first approach and deep skill sets in Data Management, Supply Chain, and Commerce.
VTEX is commerce without limitations. We believe that brands deserve the freedom to realise their unique vision and deliver that vision to customers through remarkable experiences. Our modern commerce platform and deep expertise in commerce unshackle brands from the constraints imposed on them by legacy systems. Major global brands including Sony, Walmart, Whirlpool, Coca-Cola, Stanley Black & Decker and Nestlé, plus 3,400 active online stores in 38 countries, trust VTEX to accelerate and transform their commerce business.
Better Together Solutions

A global leader in training and operational support solutions in civil aviation, defense & security, and healthcare partners with Pivotree and VTEX to add new streams of revenue for a complex, high compliance portfolio. With 75 years of industry firsts, CAE stands at the cutting edge of digital immersion, providing solutions to make the world a safer place. The company continues to reimagine customer experience and revolutionize training and operational support solutions in civil aviation, defense and security, and healthcare. CAE has the broadest industry presence in its sector, with over 13,000 employees, 180 sites and 35 countries.
As a global leader in simulation technology and training for complex industries, CAE aims to leverage bold digital transformation to bolster digitally immersive offerings, and add yet another stream to support revenue growth and customer needs.
Setting the Scene for Digital Transformation
An intuitive and seamless customer experience forms the very core of CAE's digital transformation. Towards this, they aimed for a "rapid launch" of multiple eCommerce sites.
Challenges
Complex portfolio with diverse business rules
The need for rapid implementation
Lack of historical reference points to define scope
Aligning technological solutions with business objectives
High standards of compliance requirement
Solution
Strategic guidance and thought leadership at the foundational level to drive CAE's decision making
Amazon Web Services (AWS) based VTEX architecture with high flexibility and agility to accommodate CAE's iterative digital transformation
Bird's-eye-view of technology and business objective synergy
Establishment of a robust system for compliance, geofencing, data handling and security features
Outcome
Accelerated time to market with the implementation of 5 websites in 8 months
Single platform leveraged to support different business models
Ensuring future-readiness, giving CAE the confidence to continue to expand its eCommerce ecosystem
It was only natural to turn to the experts at Pivotree and VTEX to guide our plan.

Colgate-Palmolive Company is an American multinational consumer products company headquartered on Park Avenue in Midtown Manhattan, New York City. It specializes in the production, distribution and provision of household, health care, personal care and veterinary products.
Why VTEX for Colgate:
VTEX enables a B2B2C Channel Management model where colgate fultills DTC though dentist offices and takes cost out of the channel.
Fully integrated Commerce + Marketplace + OMS Platform
Ability to support Global Expansion
Multi use case for multiplis LOB's.
5000+ Offices plan to go Live on VTEX.
We are putting considerable effort into technology to deliver the best oral care marketplace for dentists, and we believe that the continued focus on product customization adds a lot of value to our dentist customers. The amazing part of this project is also the availability. Now, dentists can order any product they want, at any time. We have a broader range of delivery and covered areas, and dentists are making more orders, more frequently.
The Pivotree and VTEX Team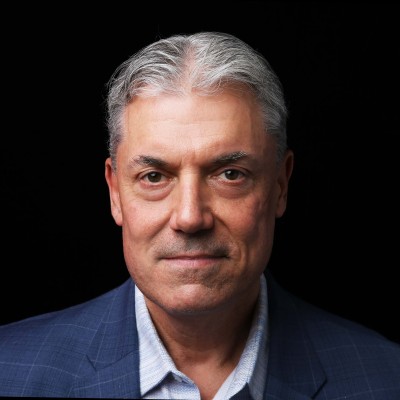 Kevin Tierney
Sr. Director of Sales, NA
With over 1.6 years at VTEX, Kevin has over 20+ years in multiple roles held at various ecommerce companies to include ATG, Oracle, SalesForce as well as other CX and ecommerce implementation firms.
[email protected]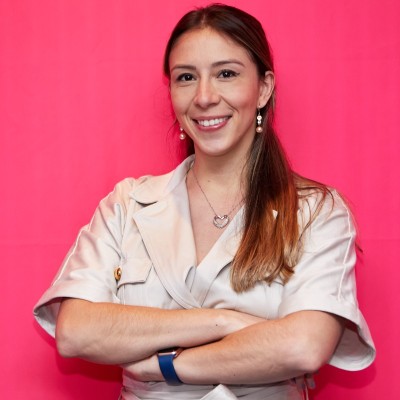 Daniela Jurado
EVP Sales & Marketing, NA
With over 8 years at VTEX, Daniela has held multiple Senior Executive Roles to include Western Europe GM & EMEA SVP and Western Europe Head of Sales and EMEA GM. Daniela also has experience with positions held at Paragon Decision Science and Proexport to name a few.
[email protected]