Experience that's built to delight starts with understanding your customer
A young father, 60 or so years ago, sat on a park bench observing his children. What if there were a way to create that environment for families, he thought, where adults and their kids could share in the joy of play; a place where experiences could actually transcend time for the whole family to enjoy together and pass on through the generations.
Walt Disney was that dad and the genius creator of a theme park empire, built on an experience strategy that would elicit the same level of emotion in families that kids feel when they're on a merry-go-round at the playground. Happiness to the nth degree; an experience that transcends time. 
Walt's experience strategy started with a vision. He turned that vision into content, characters and stories. He designed using cartoon imagery, bright colours, and magical icons. He manifested the vision so that everything, from the larger-than-life fairy tale castle in the centre of the park, to the character-hosted breakfasts and events, to the merchandise in carefully designed village stores and light parades every night would be immersive, joyful, and exciting for all "guests" – from the elderly to the babes in arms.
Disney is a monumental success story. Why? Because from the very beginning they had an intrinsic understanding of their customer and everything was built from that understanding. 
Experience Strategy for the commerce industry is no different. If you are going to delight your customers, every channel – brick and mortar to digital – needs to reflect that vision. The way consumers navigate your organization to find, buy, and get what they want absolutely needs to be easy and frictionless. Great experience strategists and architects align an implicit understanding of customer needs, wants, and desires with the ecosystem they build. 
The Experience Strategy Group at Pivotree looks at your organization through this lens. We believe that to deliver great customer experiences over and over again, you need an ecosystem that aligns your enterprise with your customer. This ecosystem, or experience architecture, is designed to reduce friction across the end-to-end customer lifecycle, enabling your business operation to establish a forward-looking view of the customer, and elevating customer experiences with customer-centric business practices, partners, adaptable platforms, and connected employees.
You can count on Pivotree Experience Strategy Group to help make your journey to frictionless commerce easier.

About Pivotree
Pivotree, a leader in frictionless commerce, designs, integrates and manages digital platforms in eCommerce, Data Management, and Supply Chain for over 250 major retail and branded manufacturers globally. As a leading delivery experience company, Pivotree leverages platforms and innovative solutions to deliver business-relevant fulfillment solutions, eliminating friction from physical and digital supply chains.  
Headquartered in Toronto, Canada with offices and customers in the Americas, EMEA, and APAC, Pivotree is widely recognized as a high-growth company and industry leader. For more information, visit www.pivotree.com.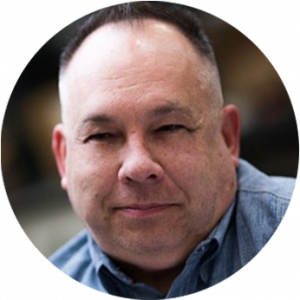 By: Sean Daley  | Head of Experience Strategy Group
Sean is responsible for building and leading a team dedicated to guiding Pivotree's customers along their digital transformation journeys. He brings extensive experience in developing and leveraging strategic frameworks that drive measurable return on investment. With stories, insights and vast experience to share, Sean's passion for creating value for customers is inspiring.