A powerful partnership that drives greater value for customers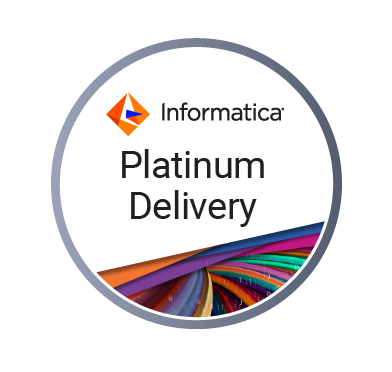 Pivotree and Informatica have established a longstanding partnership to optimize customer experience and drive growth in our clients' digital transformation initiatives. Focused on helping organizations maximize their return on investment in Informatica data management solutions, Pivotree has mastered product, customer, and vendor domain implementations across multiple, diverse industries.We are an Informatica Platinum Delivery Partner.
Professional Services That Helps Drive Better Business Outcomes
Digital Strategy
Whether you're new to MDM or have a program in place, our experienced consultants will ensure that data aligns with your strategic projects.
Architecture Planning
Looking to maximize the ROI from your MDM investment? We'll help properly architect your solution to suit your specific needs and strategy.
Platform Implementation
Having implemented MDM systems for customers of all sizes, Pivotree knows how to tailor the solution to your business and drive results.
System Integration
Say no to silos. We ensure your MDM solution is fully integrated into your business to drive efficiency, customer experience, and revenue.
Application Training
Our certified consultants for EnterWorks Enable provide application training so your team has clearly defined roles and can ramp up quickly.
System Upgrade Support
We ensure you always have the latest and greatest features. We prepare your code and infrastructure for compatibility with software updates.
Managed Services That Scale and Support Your Team
From hosting, to daily monitoring and maintenance, to in depth services for your specific application, there are multiple options that will help scale and support your development and data management teams.
Choose one, two or all three services depending on your unique requirements.
General Managed Services/Hosting (GMS)
Let us handle the complicated details like application setup and software installation, security monitoring, regular backups, and performance optimization. We make sure everything runs smoothly, so you can focus on your core business instead of worrying about the technical details.
Cloud infrastructure (AWS, Azure)

OS patching

Architecture cost optimization

Infrastructure monitoring

VM/Instance level backup & restore

24×7 Support
Managed Application Services (MAS)
We'll ensure your MDM application is always available and that it stays up-to-date with any and all identified patching and upgrade requirements. We also monitor 3rd-party services. When  issues or errors arise, our support team will troubleshoot, find and resolve the root cause.

MDM Application

Configuration

Application restart

Updates

Logs

Root cause analysis

Performance optimization

Patching/upgrades

Scheduled activities

Monitoring 3rd party services
Functional Application Support (FAS)
We provide end-users with technical support for issues related to functionality. This may include resolving user-reported errors, answering user inquiries, and providing training to help users maximize the application's functions.
Deployment support
Data model adjustment
Existing Workflow adjustment
Attribute definition adjustment
Application users' permission management
Data & business validation rule adjustment
Import & export template management
Code Set (LOV) maintenance
Scheduled activities management
Vendor and supplier portal suppor
Why Informatica is a Good Fit for Your Business
Journey to Cloud
Helping you deliver accessible, secure, and relevant data, whether in the cloud, on-premise, or somewhere in-between.
Deliver Intelligent Analytics Insights
Fuel your analytics with trusted, timely, and actionable data, helping you answer questions and uncover insights.
Reimagine Data Governance & Compliance
Helping you holistically govern your data so you stay compliant while fueling analytics and customer initiatives with high-quality data.
Unleash Intelligent Engagement
Providing solutions to help you discover intelligent customer insights for exceptional and highly personalized customer experiences.
IMPLEMENTATION EASE
We deliver on time, on budget, and with little or no disruption to business as usual. Trust, transparency, and dependability drive all our initiatives.
EXPERT KNOWLEDGE
Our multidomain implementation experts include senior Informatica practice leads with experience in Product Information Management (PIM) and Master Data Management (MDM) sytems.
PROFESSIONAL PRACTICE
Our unique blend of industry and platform knowledge helps clients draw maximum value from the Informatica solutions we implement for them.
DATA MASTERY
With automation, PIM/MDM, and a repertoire of tools and expertise for data extraction, normalization, and optimization, we enable clients to leverage a complete and holistic data ecosystem that they can use to master their data and make informed business decisions.
24 / 7 SUPPORT AND SERVICE
The journey doesn't end with the successful completion of a Informatica implementation. Our Managed Services team offers ongoing support services to ensure that our clients continue to derive value from and preserve their data management investment.
Application Enhancements and Optimization
Our team provides ongoing updates to configuration, workflow, business rules and monitors ongoing data integrations to ensure that your solution can easily adapt to your business changes and growth.
User Experience
We also provide end-users with technical support to address issues related to functionality. This may include resolving user-reported errors, answering user inquiries, and providing training to help users maximize the application's functions.
Proudly Serving These Industry Leaders
Our customers include B2B and B2C clients of all sizes in retail, manufacturing and distribution across mulitiple industries.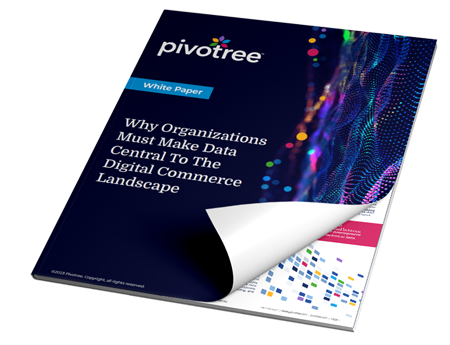 Learn how Data-as-a-Service can unlock the value of your data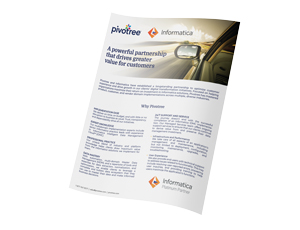 Learn More About Our Informatica Partnership