Warehouse Management System
3PL
Intelligent, intuitive, integrated.
Designing and operating a high performing and efficient 3PL supply chain operations can be a complex exercise. 3PL service providers have to leverage economies of scale while still catering to customer specific processes and regulatory requirements to remain competitive.
Learn how Pivotree WMS, a SaaS based and data driven application platform, can be seamlessly integrated to manage warehouse operations and deliver value through improved process efficiency and performance for competitive advantage in your supply chain.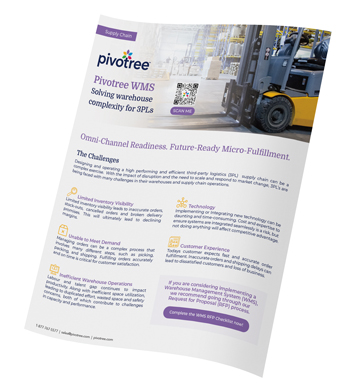 Would you like more information about our Warehouse Management System?
We would love to provide you with more details.