Princess Auto Boosts Traffic, Conversions via Oracle ATG Commerce
Princess Auto is an almost-80-year-old Canadian auto parts company that has 34 stores coast to coast along as well as robust online and mail order services. The company meets the needs of everyone from the backyard mechanic right up to the professional, shop and industrial markets. With 1,800 team members, Princess Auto strives to provide its customers with an outstanding shopping experience, every time and on every channel.
Ambitious Growth Objectives
As part of its long-term growth strategy, Princess Auto needed a high-performance online platform that could scale. The company already had a successful online store with considerable revenue from their existing loyal customer base, and wanted to build a new foundation to enable higher levels of growth. By introducing a more feature-rich platform that had flexibility for future enhancements, the new site would provide a better overall user experience and help clients navigate through Princess Auto's more than 50,000 skus.
The Right Tool for the Right Job
"Royal Service" is the name Princess Auto gives to its commitment that every shopping experience will be outstanding. This customer-centric commitment had to extend beyond bricks-and-mortar stores to deliver a single, consistent client interaction across every customer touch point — the online channel, the call center and the mobile channel. Princess Auto needed a tool that could deliver an integrated 360-degree view of its customers so that a truly seamless user experience could be delivered across every channel, regardless of how customers interacted with the brand. After careful analysis of ecommerce platforms, Oracle ATG Commerce proved to be the best fit platform to achieve Princess Auto's omni-channel goals.
Winning ecommerce Results
Only a few months after launching the new Princess Auto website on the Oracle ATG Commerce platform, site traffic went up 150 percent and conversion rates went up more than 30 percent compared to the same period a year ago. Dramatic improvements were made in the customers' shopping experience in finding and getting the right products delivered faster. Princess Auto has successfully implemented the initial phase of its long-term plan and is on pace to achieve a five-fold increase in year-over-year online revenues.
Challenges
Required feature-rich platform to support growth

Complicated navigation needs for over 50,000 SKUs

Strict standards for customer-centric approach
Solution:
Outcome
Achieved integrated, 360-degree view of customers

Site traffic boosted up to 150%

Conversion rates increased 30% YoY

On pace to achieve five-fold increase in YoY online revenues

Flexibility and scalability for future enhancements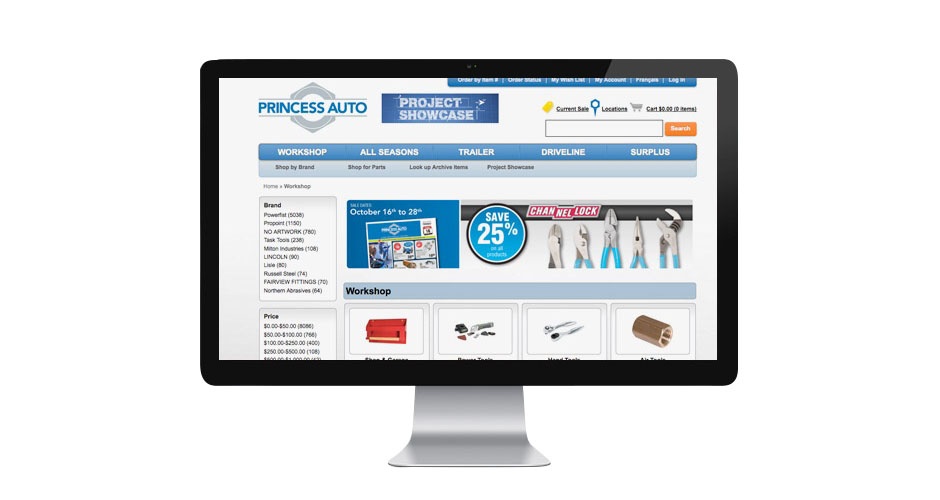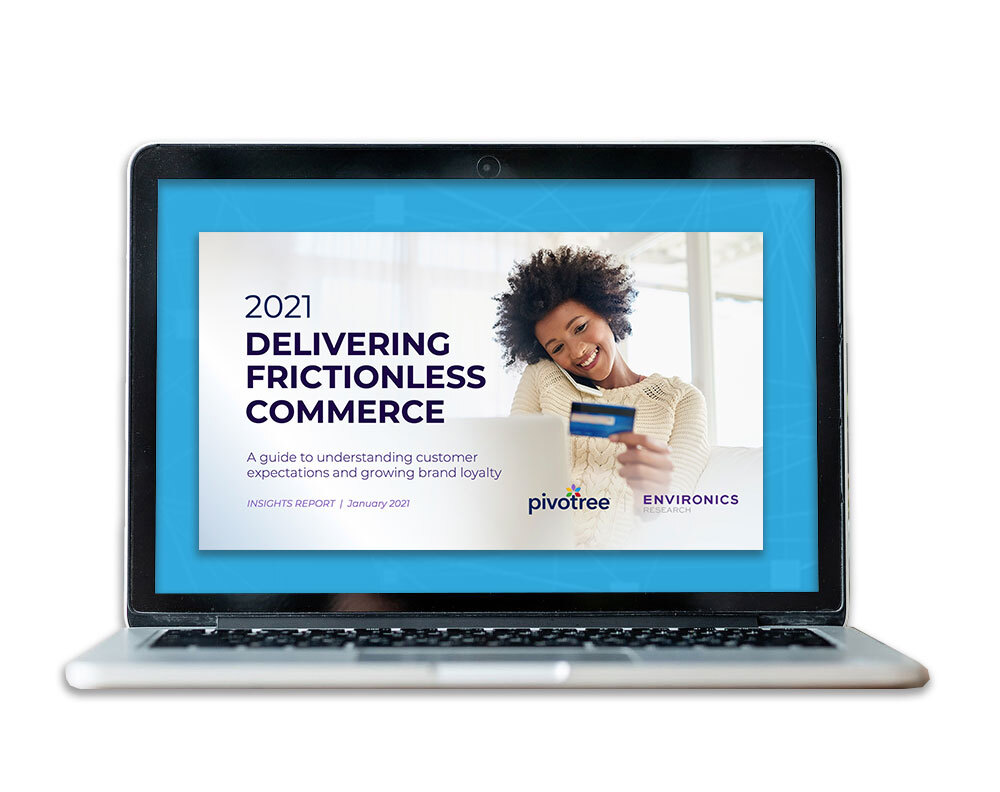 Report — Delivering Frictionless Commerce
Want to know what 3,800 consumers think about frictionless experiences? In this 2021 research study report, we dive into the six dimensions of frictionless commerce and show businesses how they can optimize the digital customer experience.