Guarantee customer delight, by making a list and checking it twice.
Demand planning (Stock/resource)

Technical capacity and response

Omnichannel ordering capabilities

Inventory

Warehouse, Fulfillment and Delivery

Reverse Logistics 
Forecast And Plan For Peak Demand
Demand planning is the process of forecasting, or predicting, the demand for products. Inventory needs to be available, ordered and delivered on time in the most efficient way possible, with a multitude of options to satisfy today's customers. Inventory must scale to meet demand, without excess and without friction. With the last few years of constant disruption, it is becoming more complex with just as many considerations. Here are a couple of ways you can better predict the peaks and valleys of demand.
1 – Composable Commerce  Saas platforms offer flexibility, transparency between platforms, and full integration if implemented with the right applications, tools, and partner.
2 – Data driven analytics with AI and machine learning capabilities with the interconnectivity and transfer of data between platforms (ERP, OMS, WMS, TMS +)  is just as important for streamlined processes, accurate insights, better forecasting and predictive outcomes. Modeling with different scenarios to assess and mitigate risk in your supply chain is catching on, with large corporations leading the way due to cost and IT lift. Scenarios can include political, environmental, pandemic, logistics, conflict, economics, and the list goes on. 
3 – Resource and labor planning with the right WMS and warehouse automation to allow for efficiency in warehouse operations including staffing and seasonal spikes for holiday demand, automated and integrated systems and processes, capacity and high yield fulfillment with autonomous mobile robots (AMR).
Ensure Technical Capacity 
With eCommerce expected to reach $6.3 trillion by 2024 (Statista) and 65% of consumers expected to use digital shopping channels  (Wunderman Thompson), there is no alternative but to make sure you have a well-prepared and up-to-date eCommerce platform before the holiday season arrives.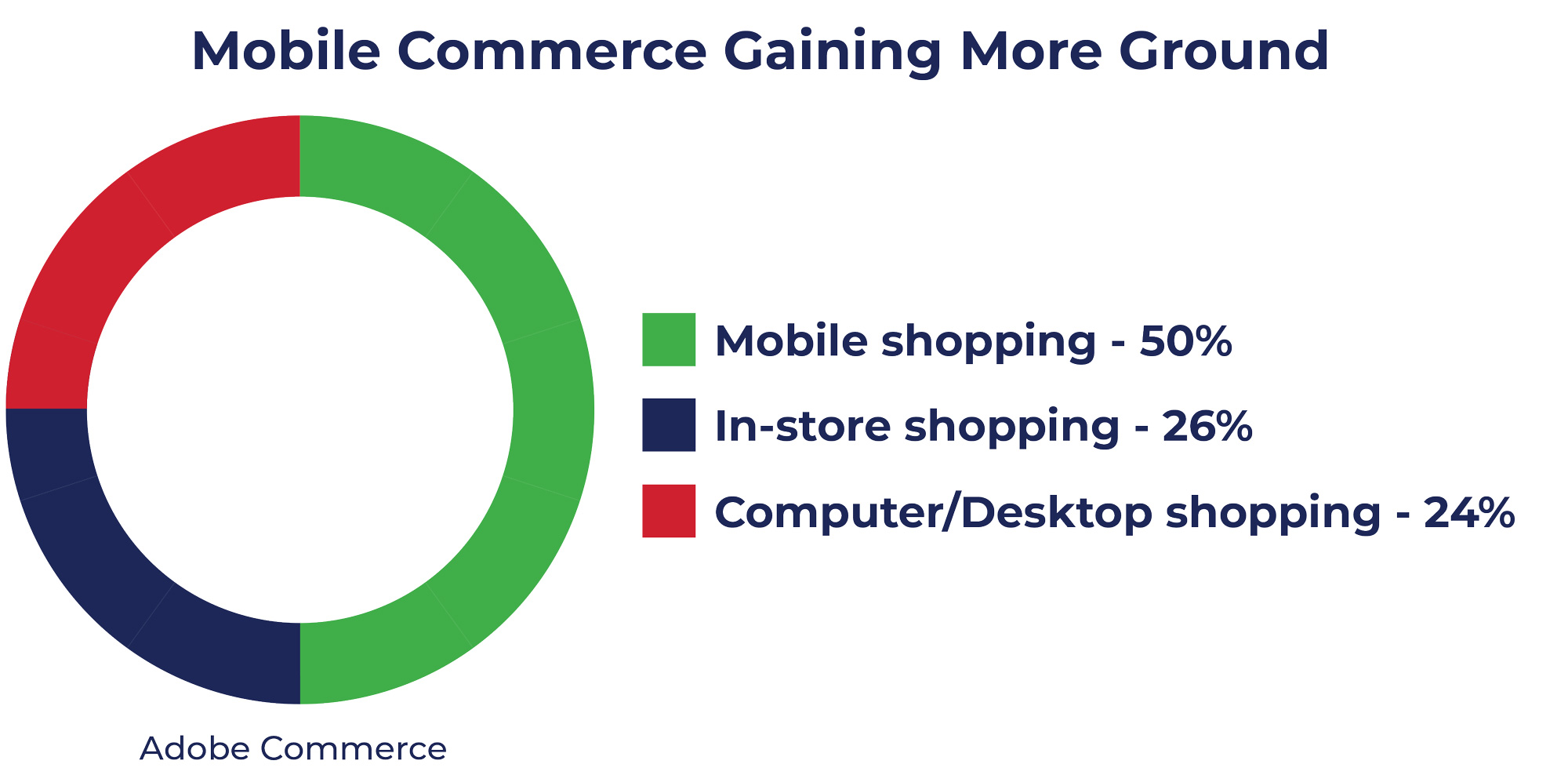 Inventory, website traffic and security should be top of mind. Now is the time to enable peak system readiness with:
Infrastructure verification

Load testing

Resource and allocation

SKU review

Performance testing
A system 'downtime' means a complete loss across the board. Lost orders, revenue and customer experience…ouch. Remain alert during peak periods and ensure you have proper alerting and monitoring in place. Systems are running continuously, and teams are responding around the clock and resolving any exceptions generated.
Fortunately, with the right tools, technology and partner, this is an area you don't have to worry about.
Facilitate Omni-channel Ordering To Meet Customer Expectations
Consumer expectations and behaviors have changed dramatically as a result of the pandemic. The demand for multiple buying, payment, delivery and returns options – has seen the rise and / or demise of many corporations and being able to provide an exceptional customer experience, means a modular ecosystem of vendors and platforms. Circumstance has seen the introduction of BOPIS, BORIS and curbside. Omni-channel is here to stay and essential to eCommerce and peak season. Making sense of it all is hard; making it work with real-time dynamic cohesiveness is harder. Do you have the right tools, people, process and solutions in place to tackle this head on?
Enable Inventory Accuracy And Availability 
A responsive and transparent Order Management System (OMS) can help with complex , multi-brand, multi and omni-channel capabilities or it can provide a simplified platform with robust functionality and fast deployment.  
Fine-tune your OMS and line up additional fulfillment channels and complete visibility from sourcing to delivery to prepare for a huge holiday season. By optimizing in-store inventory usage and unifying inventory at the global level, your OMS will significantly reduce the time and cost of fulfilling online orders.
Having the right OMS to give you complete  real-time inventory visibility across your e2e supply chain, will be key for the busiest holiday season ever. Having no stock-outs, back-orders or canceled orders is the best gift you can give your organization. Happy customers that can track and receive their order as promised, means a repeat customer.
Orchestrate Fulfillment And Reverse Logistics 
An intelligent, intuitive, and integrated Warehouse Management System (WMS), rounds out inventory transparency and orchestrates the following tasks in fulfillment and reverse logistics:
Pick and pack

FIFO, FEFO

Integrated

fulfillment networks – 3PL, DC's, Micro-fulfilment, dark stores etc

High yield fulfillment with automation, AI and robotics

Data defined and transparent delivery models and options
Pivotree WMS can optimize efficiency through warehouse operations in fulfillment, delivery and returns and will no doubt help  to deliver holiday gifts with convenient shipping options in the most economical and fastest ways possible.
Prevent Returns And Optimize Reverse Logistics
Reverse logistics and returns are often overlooked and expected as part of the cost of doing business. ECommerce return rates can be 30% or higher. In fact, a National Retail Federation study found that all retailers expect to see about 17.8% of merchandise sold to be returned both online and in-person. That's $158 billion worth of goods, a 56% increase from 2020. It's shocking to think that the only strategy to mitigate returns is to find a way to absorb the cost of the return and lessen the impact on margins. This is usually achieved through:
Selling at a discounted rate

Selling to a 3rd party (again hugely discounted)
A hassle-free holiday returns process is crucial to customer experience and loyalty. With the right partner and strategy, maybe the best gift of all is not to mitigate the cost of returns, but to avoid them altogether.
Why Pivotree
Pivotree provides products and solutions to design, build, and manage complex e-commerce ecosystems. It helps companies build resilient and adaptive supply chains to enable frictionless commerce today, and just in time for peak season. 
Let's focus on preparedness and eliminating friction. Make sure your customers are able to find, buy and get the right gift, when they want it, where they want it and trust the process. In other words, a holiday complete with customer experience, commerce growth and competitive advantage. View the eGuide to learn more.
Connect today, and prepare for the holidays.