Webinar On-Demand
How eCommerce Organizations Can Anticipate And Adapt To The Needs Of The Next Generation Of Customers
Length: 55 minutes
The next generation, Gen Z, is changing the eCommerce machinery from the inside out. They are digital natives and have always had access to cell phones and the internet. And how they interact with eCommerce is changing the industry forever.
Gen Zers are active consumers who expect integrated physical and digital experiences that are also seamless. They have deeper connections with brands, a relationship that demands a stronger connection between brand, product and experience. This generation is also more aware, hence holding companies to a higher standard, whether its sustainability, ethics or diversity and inclusion.
For eCommerce organizations to thrive, they must leverage tech to offer consistent experiences across physical and digital channels. Equally significant is the need for businesses to inculcate a genuine set of values that Gen Zers connect with, and follow them up with actions.
Watch our webinar for more on The Next Generation of eCommerce.
In this on-demand, 55-minute session, we will discuss:
Who comprises the next generation of users? And what are their expectations from eCommerce?
How eCommerce organizations can anticipate these needs and adapt accordingly?
What can eCommerce organizations do to actively integrate passion, ethics, sustainability, DEI and accessibility into their practices?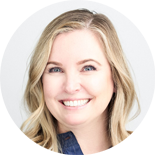 Elizabeth Scott
VP, Business Operations, Supply Chain at Pivotree
Elizabeth brings over 15 years of experience in IT support and service delivery to her role at Pivotree. Previously with HP, Elizabeth joined Pivotree in 2008 to build the Service Desk Team. During her tenure, she has created multiple programs to help drive revenue and client satisfaction, especially during peak periods. Utilizing her expertise in the eCommerce and MDM space, she specializes in building effective and productive working relationships with clients and employees.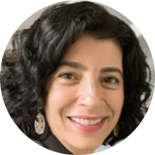 Nikki Grigsby
COO at Syndigo
Nikki leads Syndigo's Operations teams, with responsibility for Customer Success, Implementation Services, Customer Support, Content and Data operations. Prior to joining Syndigo, Nikki was a senior executive at Cision where she led Client Experience, Customer Success, Support, Training and Enablement and Account Management, after holding several leadership roles at ADP including Leadership & Development, Implementation Operations and Services.
Nikki strongly believes in developing people, fostering leadership opportunities, diversity, and taking risks as keys to successful innovation. She has served in numerous roles as executive sponsor for Diversity, Equity and Inclusion initiatives, being awarded Leadership Excellence in Technology by the National Diversity and Leadership Council in 2020, and recognized in 2019 by the Illinois Diversity Council with the Power50 award for inspiring and influencing others to help shape the future.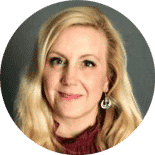 Jenn Vande Zande
Editor in Chief, The Future of Customer Engagement and Experience, SAP Customer Experience
Jenn is an experienced writer, editor, and strategist, and is the Editor in Chief of The Future of Customer Engagement & Experience, an industry award-winning site.
She's a contributor to some of the biggest names out there, including Forbes, and Inc., as well as a TEDxMoorgate host. She's also a Circklo Business Configurator Academy mentor, where she takes incubator candidates on a journey to demonstrate to them the power of words, relevant content, and how intelligent, targeted, and purposeful thought leadership analysis can elevate the credibility, reputation, and long-term success of any start-up.
She's worked with brands to provide strategic planning, thought leadership, SEO guidance, copy and marketing content, technical writing, corporate communications, and grant writing. She donates her time to several non-profits, assisting with their strategic planning, messaging, social, and branding efforts.
Levana Wang
Gen Z Expert
Levana Wang is a Gen Z content creator, actor, and producer. Since graduating from the University of Michigan in 2021 (#GoBlue), she has worked at notable large-scale productions, such as The Wendy Williams Show, NBC, SNL, Jimmy Fallon Show, and more! Currently, she is on-set acting in an upcoming AppleTV series! In addition, Levana is passionate about producing and directing content that gives voices to those who need to be heard. Ultimately, she aims to create content that sparks conversation and ignites change regarding the issues of our time.

Pivotree is a leading global commerce and MDM services provider supporting clients from strategy, platform selection, deployment, and hosting through to ongoing support. Leading and innovative clients rely on Pivotree's deep expertise to choose enterprise-proven solutions and design, build, and connect critical systems to run smoothly at defining moments in a commerce business. Pivotree serves as a trusted partner to over 170 market-leading brands and forward-thinking B2C and B2B companies, including many companies in the Fortune 1000.