Unlocking the Benefits of a Microservices-based WMS for Warehouse Automation and Macro ROI
A new day for supply chains everywhere and a new status quo for fulfillment operations. With recent events, it is clear there has been a paradigm shift in how supply chains are evolving. Transformation is the key to resilience in a disrupted and demanding market, and the ability to respond to change has never been more important. 
Now is the time to consider a technology-enabled ecosystem and a strategy to automate, integrate and transform your business. A cloud-ready warehouse management system (WMS) with a modular approach to warehouse automation allows you to optimize your fulfillment operations over time, and as needed.
Reduce cost and meet demand with efficiency.

Adopt a people-first approach to mitigate labor challenges and improve customer experience.

Keep pace with innovation, new trends and maintain competitive advantage.
Download your complimentary copy of the White Paper on WMS for Warehouse Automation.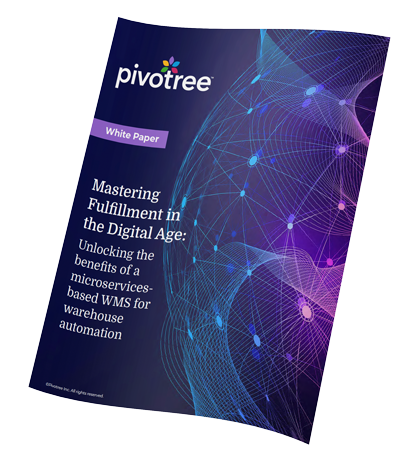 Pivotree designs, builds, and manages frictionless commerce experiences for brands and their customers around the world. When customers trust they can find, buy, and get the products they want, when and how they want — we call that experience frictionless commerce and Pivotree is leading the charge.