Pivotree™ Reliability for your eCommerce Platform

Detects, diagnoses, and resolves eCommerce site issues to protect your online revenue and your reputation
Time is money when it comes to website response. Get one step closer to better conversion rates and reduced operating expenses with Pivotree Reliability, 24/7 support for website optimization.
Download our complimentary guide now to learn more about Reliability for your eCommerce platform.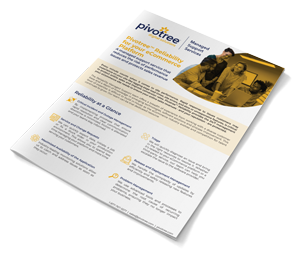 Would you like more information about Pivotree™ Reliability?
We would love to provide you with more details.