SAP Service Cloud Implementations
Rally your customers and turn them into advocates for your products or services by offering best-in-class customer service using the SAP Service Cloud platform.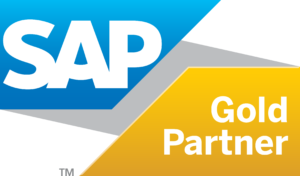 Are you able to respond to customer requests quickly, easily, and effectively? Achieving high efficiency and quality in your service organization is the key to creating customers that not only continue to buy from you, but also evangelize your business to other prospects in the market.
With omnichannel customer engagement, on-demand field service, automated help for simple solutions, and IoT technology, your customers are taken care of no matter what their issue is.
SAP Service Cloud was named a visionary in Gartner's 2019 Report in the Magic Quadrant for Field Service Management.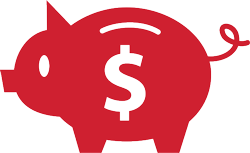 It can cost anywhere from 5 to 25 times more to acquire a new customer than it does to retain a current customer.
[Source: Harvard Business Review]
How can the SAP Service Cloud platform make your customer service a key differentiator for your brand?
SAP Service Cloud creates a unified service experience by bridging front-office engagements and back-offices processes. This allows agents to access the information and resources they need to deal with customer issues quickly, creating a single view of the customer to understand their service history and interactions with other departments. This level of efficiency and understanding of each individual customer will make them feel like stars – and make the idea of switching to another vendor unfathomable.
Develop an elite team
of skilled experts who are properly trained and available to meet service demands and volumes
Deliver the next generation
of self-service by providing accurate answers automatically, leveraging AI to automate conversations
Eliminate silos of information
by importing your content into a unified experience – always available in the cloud.
Why choose Pivotree to implement SAP Service Cloud?
With over 15 years of experience with complex ecommerce implementations and 20+ years of hosting complex ecommerce environments, we understand the end-to-end omnichannel customer journey and how service, sales, marketing, and ecommerce can all support each other. In helping our customers achieve omnichannel commerce success, we've had to help our clients achieve one view of the customer across all channels, benefiting the entire organization.
We also have a long-standing relationship with SAP Customer Experience as a valued added reseller. This means SAP trusts us to help its software customers achieve success with its products, and that when you're engaged with us, we are a cohesive team working towards your best interests.
Our own implementation and service teams understand what you need to be successful. We're not just selling a better service experience to you – we will give it to you.
We have 20+ years of experience in digital transformation services, meaning you have access to a breadth of executive knowledge spanning centuries.
We have a customer-for-life philosophy. We want to help you Adapt Relentlessly through the various cycles of your overall strategy.
SAP Service Cloud accelerates your sales team's ability to satisfy customer needs
SAP Service Cloud Overview
Deliver 24/7 help without exhausting your team. Chatbots use advanced language processing so you can deliver a high-quality service experience – but when customers need to talk to a human, the platform can help escalate it to the appropriate party. This reduces the time customers need to wait for help, keeping customers happy and loyal, while you sell more.
When field service agents are empowered with the information and tools they need to help a customer on their first visit, everyone benefits. Customers are not left with the frustration of having to wait for a second, more effective technician or agent, and your team member is able to accomplish more and feel more effective at their job. Internet-of-Things (IoT) technology can help diagnose the issues customers are facing ahead of time, and when on the ground, using QR codes on your equipment or product can help workers find relevant information in your database to understand how to fix the problem. You can also give customers insight into where the agent is, when their replacement part will arrive, and other information that can assure them that their issues are being addressed.
You can give your entire service team different levels of access to information about customer tickets, satisfaction, and other insights that help you focus on weaker areas of service, identified by the system. This allows you to make customers happier and more satisfied by providing service proactively, allowing collaboration and teamwork, in whatever way is most convenient for them. It also prevents customer tickets from falling through the cracks by creating alerts or notices for relevant managers on tickets that are at risk.
Key Features of SAP Service Cloud
End-to-end Service Execution
– Integrated with other solutions for other parts of the customer journey, you can accomplish continuous system communication
– Get simplified access to data like parts, warranties, and service contracts
– Make real-time decisions to improve productivity, performance and customer experiences
Scalable Service
-Intelligent scaling with pre-configured bots so you can provide service even if your customer base expands quickly
-Optimized services for examining and assigning incoming tickets
-Use historical interactions and transactional records to automate answers
-Empower customers with self-service abilities to find answers, track requests, or get remote assistance
Intelligent User Experiences
-A single intelligent platform that supports all your channels including ecommerce
-Use deep learning to increase efficiency in routing, categorizing, and prioritizing service tickets
-Create healthy competition amongst colleagues with feedback and recognition