SAP Sales Cloud Implementations
Empower your team with sales velocity – sell more, sell faster.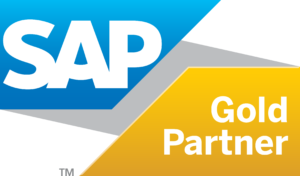 What goes around comes around – and in sales, that means happy sales reps often translates to happy customers. Associates who are equipped with agile access to relevant information, faster delivery of quotes, and quick contract processing can empower customers to buy when, where, and how they choose.
SAP Sales Cloud has been a Gartner Magic Quadrant Leader 6x in a row.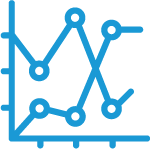 SAP Sales Cloud has been a Gartner Magic Quadrant Leader 6x in a row. 24% more sales reps achieve annual sales quota with mobile access to their CRM.
(source: Aberdeen Group)
How can SAP Sales Cloud improve experiences of your sales reps and customers?
SAP Sales Cloud automates the quote-to-cash cycle. You can configure quotes for complex offerings in minutes – a vast improvement over the several-day-long process of manual quote configuration. Sales automation with SAP Sales Cloud makes your administration more intuitive and complete so sales teams can plan for the future with forecasting and pipeline management, and take action to get deals moving.
Create a Frictionless Experience
so customers don't have to wait for the information they need to make a buying decision.
Accelerate Sales Planning
with the ability to monetize offers to meet your business objectives. Ensure reps are motivated by topline objectives.
Increase CRM Adoption
by making it advantageous for sales reps to use your investment to its full potential and see benefits in their individual work.
Why choose Pivotree to implement SAP Sales Cloud?

Our sales and service team understands SAP Sales Cloud from platform analysis to purchase and configuration, implementation, utilization, and beyond.
We have 20+ years of experience in digital transformation services, giving you access to a breadth of executive knowledge spanning centuries.
We have a customer-for-life philosophy. We want to help you 'Adapt Relentlessly' through all cycles of your overall strategy.
SAP Sales Cloud accelerates your sales team's ability to satisfy customer needs

Sales Cloud helps you understand your customer, turn critical insights into effective actions, and sell your product or service anytime, anywhere.
SAP Configure Price and Quote
SAP CPQ helps you offer the right product, at the right place and time, with the right configuration – all with a seamless and efficient process. It even helps on-board sales reps to sell new products and services more quickly.
Integrated with SAP Commerce Cloud, the solution can also help you sell more complex, configurable products through your eCommerce channels. Sales reps can focus on customers who want in-depth discussions before purchasing, while customers who know what they want can easily complete a purchase.
SAP Sales Cloud Commissions
SAP Sales Cloud is the tool you need to incentivize your sales team while staying aligned with your company's overall goals. Compensation forecasting encourages sales reps to close deals in their pipeline, while also fostering friendly competition between reps. A single view of your team's activity provides clear insight into high-performers, with data you can use for management improvements and increased performance for your team.
SAP Sales Cloud Outlook Integration
Take advantage of the opportunity to integrate powerful sales tools into your reps' day-to-day activities with SAP Sales Cloud Outlook integration. They can view their leads, prospect opportunities, and other valuable customer data straight from their Outlook application, helping them stay on top of their tasks in order to provide great experiences for customers.
Help your sales reps and sales managers make strategic, data-driven decisions for their own compensation and for the overall goals of the company. Review a team's needs for support in different product or service areas, and assign team members to help ensure customer needs are being met.
Key Features of the SAP Sales Cloud Platform
Quotes and Contracts
-Streamline Product Configuration
-Quickly create custom offers to simplify pricing and discounts
-Provide mobile, centralized access so sales reps can use the platform from any mobile device
-Provide secure collaboration via a negotiation portal
Sales Performance Management
-Improve commission management to eliminate overpayments and accelerate calculations
-Align sales territories to strategic company goals
-Accelerate plan implementation for fast sales execution
-Reduce manual spreadsheet maintenance with real-time updates
Billing and Revenue Management
-Automate order lifecycle management across multiple systems
-Seamlessly fulfill orders across front and back-end
-Leverage billing and invoice management for subscriptions, one-time billing, and usage-based billing scenarios
-Automate revenue recognition for compliance with IFRS 15 and ASC 606
Augmented Intelligence
-Align your plans to corporate goals with real-time prescriptive recommendations
-Stop losing dollars with automatic outlier detection
-Personalize recommendations for each sales rep to help their individual revenue contributions
-Use machine learning without specialized data science skills
Sales Content
-Combine content from different sources to help customers fully understand their options
-Maintain a library of content to build a better content strategy
-Make content accessible on mobile and offline so sales reps are ready anytime
-Improve sales content with insight into what is most impactful to customers