SAP Customer Experience Services
What does it take to win? A best-of-breed Customer Experience.
Get the eCommerce solutions you need with enterprise-grade architecture and SAP implementations from Pivotree.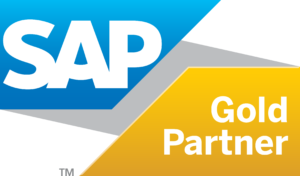 "63% of customers are more willing to engage with companies that deliver better customer experiences."
Source: Forrester Consulting Research, 2017
How does SAP CX help you meet the ever-evolving demands of modern consumers?
If you want to
Create a single view of your customer ● Understand their motivations and intent ● Leverage machine learning to deliver individualized experiences across channels and departments ● Make data-driven decisions with insights into strategy, processes, and resources
And
Give customers control over their own data and establish trust as a brand ● Stay agile to innovate and adjust as new market forces disrupt industries
Then
SAP CX delivers the competitive edge you need to connect and sell to customers with more purpose.
SAP Customer Experience include 5 Clouds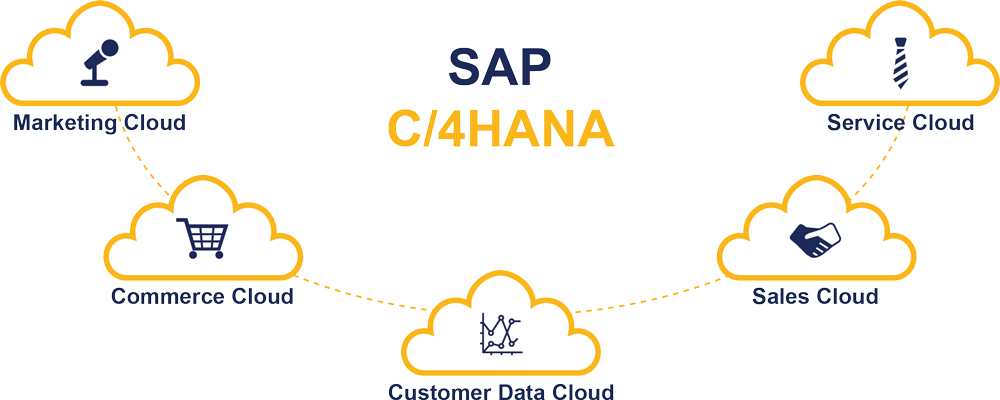 Your SAP CX suite roadmap must begin with the right strategy. Pivotree provides the knowledge and experience you need to design your architecture and online UX, implement the solution, and optimize it for continuous improvements and upgrades.
We execute high-performance, end‑to‑end SAP Customer Experience projects and provide full-lifecycle services. Our B2B and B2C clients span industries including: apparel, consumer goods, grocery, electronics, digital media, home improvement, outdoor recreation, telecommunications, and more.
SAP Customer Experience Differentiators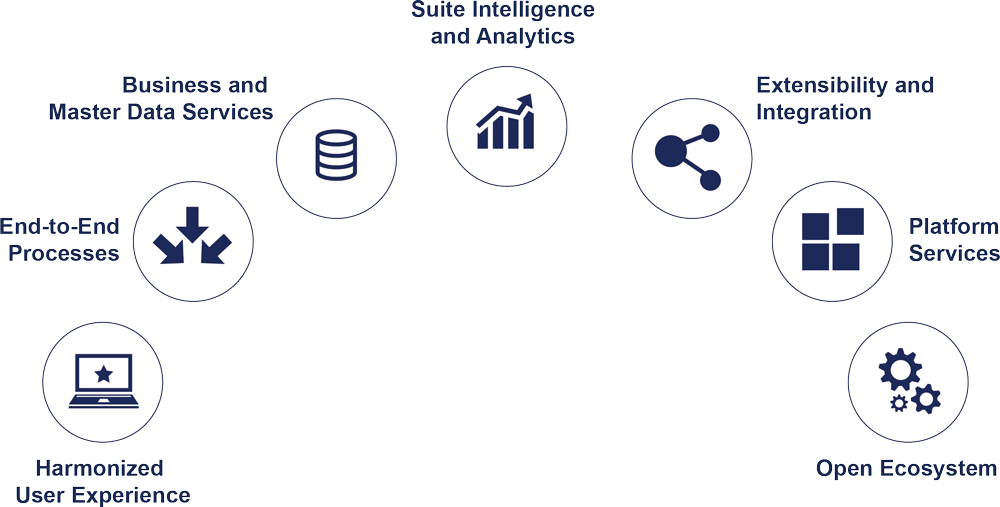 Where is your SAP Customer Experience Implementation Team?
Our dedicated team of SAP Customer Experience professionals spans multiple continents, with our largest group centered in North America.
SAP Practice Team Members
Years of platform implementation experience
Customers on SAP CX platforms
Join leading brands who trust Pivotree for their SAP CX services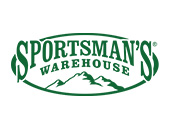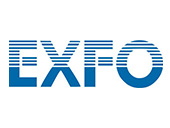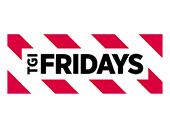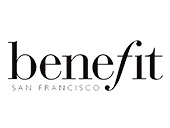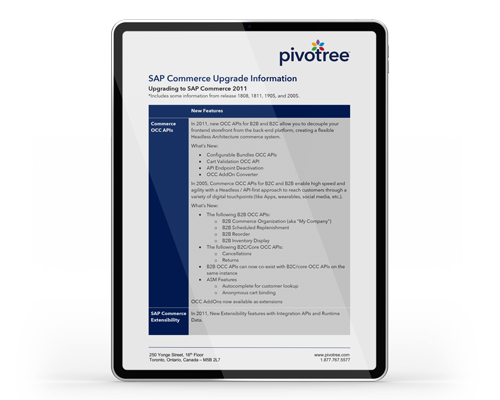 Personalized SAP Upgrade Guide – SAP Commerce Cloud
Is an SAP Commerce upgrade to the SAP Cloud on your 2021 wish list? We have the details you need to explore your options.
Are you ready to deliver next-generation customer experience?
Contact us for a consultation.