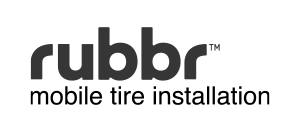 rubbr Launches B2C Site Using SAP Hybris and Pivotree Service Provider Expertise
rubbrtm is a new online B2C tire retailer helping car owners through the tire buying and installation process with a simple and intuitive personalization quiz and tire recommendation engine.
Slick, Easy-to-Navigate UI
Tire Recommendation Engine
Based on Real-Time Data
Changing the Game for Tire Buyers
rubbr.com is leveraging SAP Hybris Commerce to revolutionize the online tire buying experience. The team at rubbr recognized that many web-savvy millennials lack the time and/or know how to shop for and install their own tires, and developed rubbr to answer that call. Existing tire buying sites either only offered tire purchases (without installation services), or lacked the technology to offer a truly personalized experience. rubbr makes it easy for consumers to select tires according to their personal driving style, budget and preferences, then schedule a convenient mobile installation service, at a time and place of the their choosing.
Creative Solution Finding
rubbr was looking for a team that could deliver a modern customer experience based on the robust technology of an enterprise ecommerce platform. Pivotree leveraged the SAP Hybris Commerce platform using the latest version, 6.2, to facilitate the communication between all the different systems. Integrations included the schedule module, custom tire recommendation engine, payment gateway and other 3rd party services. SAP Hybris RESTful layer (OCC) was used to deliver a stateless site using the React framework for the front end experience.
Pivotree worked closely with partners Jackman Reinvents and Rangle.io to create an intuitive and responsive site.
Key features include:
Personalized driving style quiz to make choosing the brand and type of tire less intimidating
Tire recommendation engine featuring real-time data
Integrated mobile service scheduling tool
Slick, easy to navigate UI
Voice & tone that appeals to target demographic
Challenges
Creating a modern customer experience for modern consumers
Solution
SAP Hybris 6.2
Tire recommendation engine featuring real-time data
Mobile service scheduling tool
Business Benefits
Slick, easy-to-navigate UI
A truly personalized experience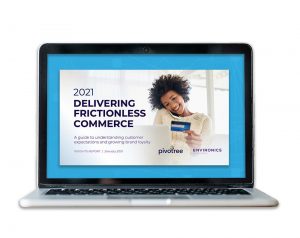 Report — Delivering Frictionless Commerce
Want to know what 3,800 consumers think about frictionless experiences? In this 2021 research study report, we dive into the six dimensions of frictionless commerce and show businesses how they can optimize the digital customer experience.