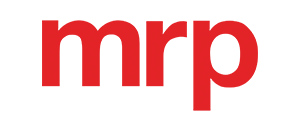 Pivotree Supports Mr Price's Ecommerce Business Expansion
Mr Price Group is a rapidly growing apparel and home goods retailer with nearly 1,000 stores in South Africa. Mr Price's brands include Mr Price Apparel, Mr Price Home, Mr Price Sport, Sheet Street, and Milady's. While the retailer's brick-and-mortar business continues to grow through opening new stores and entering new markets in Africa, the company saw a great opportunity for further expansion via the eCommerce channel.
Online Sales
Nearly Tripled
Delivered a Fully Functioning
Environment on Schedule
In 2012 Mr Price decided to leverage the ATG/Oracle Commerce platform and Pivotree's Oracle Commerce Hosting Solution to bring its brands online. Mr Price's main goal was to ensure an excellent online shopping experience for its customers in order to maintain the reputation that the company built over the past three decades.
While the number of online shoppers continues to grow (58% of South Africans shop online according to the MasterCard Worldwide Online Shopping Survey) and the eCommerce market reached R4.4B in 2013 according to World Wide Worx, the lack of reliable infrastructure and service providers makes it hard for retailers to enter the eCommerce market in South Africa.
Ensuring payment data security is another big challenge for retailers in South Africa. According to the 2014 South African eCommerce Report, 36.76% of shoppers still don't feel safe sharing their credit card information online.
Moreover, being new to the platform, Mr Price needed expert support to maximize the ROI from ATG/Oracle Commerce platform.
Mr Price watched multiple competitors trying to enter the e-commerce market in South Africa and struggle as a result of poor website performance. In order to avoid a similar situation, Mr Price needed to make sure that the chosen managed hosting provider could deliver a fully functioning environment in time as well as maintain its performance in the future.
Online apparel retailing in South Africa has had a number of false starts from some of our competitors and we needed to ensure that from the platform and hosting perspective, we were in good hands.
In order to meet Mr Price's needs Pivotree provided the following services:
Oracle Commerce Hosting Solution
Scalability Services
Load Testing
CloudFlare CDN
Application specific environment tuning
Documented recommendations for application improvements
A fully-redundant Tier 3+ data center was provided as a part of the Pivotree Oracle Commerce Hosting Solution.
Challenges
Struggled to keep pace with peak holiday site traffic
Lost revenue opportunities and barrier to growth
Needed to migrate on-premise Oracle ATG Commerce to AWS cloud
No out-of-the-box solution for retaining Oracle RAC
Solution
Oracle Commerce on AWS SkyCluster by FlashGrid for Oracle RAC
Features
FlashGrid Storage Fabric and Cloud Area Network software to provide infrastructure capabilities required by RAC to work on AWS EC2
Configuration and deployment automation tools that make deploying RAC clusters on AWS quick, easy, and repeatable
24/7 support services by a team of Oracle and AWS experts
Outcome
AWS Hosting Results:
Record-breaking Black Friday and Cyber Week – with zero downtime
Shattered previous Black Friday revenue levels by high double-digit percentages
Total user sessions on Black Friday rose nearly 5x higher than their average traffic for the previous months of the year

Hosting environments for the websites were delivered according to schedule and provided the required website performance. For instance, an average application response time for mrp.co.za was just over 200ms while website traffic grew by 244% (based on the comparison of traffic numbers for July-December 2012 and 2013).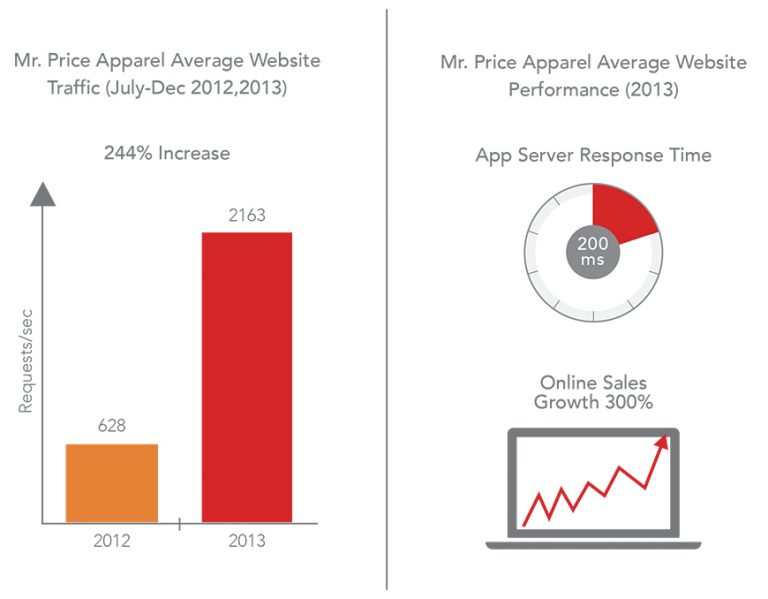 We are all extremely pleased with the service and support from Pivotree. The experience that Pivotree has added to the process has been a crucial key to the success of the launch of the site and continuing development of the site… and the processes that have been put in place have allowed our development and support teams to concentrate on evolving the site, rather than ensuring that it is operational. There is absolutely no doubt that we could not have chosen a better hosting partner.
With Pivotree's support Mr Price was able to focus on growing its online business instead of troubleshooting the website. The company reported that online sales nearly tripled in 2013.