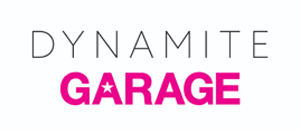 A Growing Fast-Fashion Retailer
#1 First major Canadian-based Fashion Retailer with shared shopping cart experience across multiple brands
3X Factor at which online revenue expectations were exceeded for launch of www.dynamite.ca
2 Brands, 1 Commerce Platform using Oracle Commerce Multi-site Capability
1 Consistent Shopping Experience at multiple touchpoints
After 38 years in the fashion industry, Groupe Dynamite has successfully launched some of the most recognizable fashion brands in Canada. This spirited group creates, designs, markets and distributes from its Head Office located in Montreal, Quebec, and operates over 295 stores from coast to coast, the United States and abroad, with more than 5,000 employees. A passionate team continues to lead the expansion of the business in Canada, the United States, as well as internationally, having most recently opened stores in Saudi Arabia, Panama and the Dominican Republic.
Groupe Dynamite has aggressive plans to double its business within 5 years.
Laying the Foundation for Omni-Channel Success
As part of an overall IT overhaul to prepare the company for rapid expansion and the delivery of an omni-channel shopping experience, Pivotree collaborated with Groupe Dynamite to implement the powerful Oracle Commerce platform in 2013. Groupe Dynamite was also implementing the full suite of Oracle Retail products at the same time, in order to be able to transform their business to provide a true omni-channel commerce experience.
Phase 1 saw the launch of a brand new eCommerce site, dynamite.ca, representing the first ever transactional site for the brand. The results of the launch were three times greater than anticipated, as there was much hype created on social channels prior to launch.
Technologies implemented include:
Oracle Retail Merchandising System (RMS)
Oracle Retail Store Solutions
Point of Service (POS)
Store Back Office
Store Inventory Management (SIM)
Oracle Retail Demand Forecasting
Oracle Retail Integration Bus (RIB)
Oracle Retail Price Management (RPM)
Oracle Database Enterprise Edition
Oracle Commerce Merchandising
Oracle ATG Commerce Service Center (CSC)
Oracle Commerce Business Intelligence
Oracle Endeca Guided Search & Navigation
Manhattan Associates WMS
SOA Suite for Oracle
Challenges
Multiple brands migrating to a single platform

Aggressive international growth 

Lacked infrastructure for "Commerce Anywhere" approach

Fast launch of the brand's first transactional site, dynamite.ca

Migrating Garage site to Oracle Commerce (ATG/Endeca) platform
Solution
Oracle Commerce platform with Multi-site Capability

Shared shopping cart functionality and cross-sell opportunities

A central platform with single view of inventory
Outcome
First major Canadian-based fashion retailer with shared shopping cart experience across multiple brands

Online revenue expectations exceeded 3x for dynamite.ca 

Consistent shopping experience at multiple touchpoints, including mobile

Scalable to rollout across countries, languages, currencies, catalogs, and retail banners
As we open more stores and add partners, having everyone on the same platform and with a single view of our inventory helps us optimize operations to give better service to our customers.
2 Brands, 1 Shared Shopping Cart
Using the multi-site functionality in Oracle Commerce, Pivotree worked with Groupe Dynamite to migrate their Garage site from another platform to the existing Oracle Commerce (ATG / Endeca) platform with development happening in a matter of weeks, allowing for shared shopping cart functionality and exciting cross-sell opportunities for both brands. Groupe Dynamite completed the second phase of their Oracle Commerce implementation in April 2014, with the successful launch of their second apparel eCommerce banner, Garage.ca.
Using the multi-site architecture in Oracle Commerce, Groupe Dynamite now has the capability to roll out multiple eCommerce sites to service various countries, languages, currencies, catalogs, and retail banners – all from one platform. This foresight now provides the scalability required for their aggressive international growth plans.
The Oracle Commerce platform now provides our customers with the ability to look up in-store inventory from all parts of the enterprise. With the Oracle POS, the stores' inventory will be updated in a near real-time basis.
Groupe Dynamite recognized the growing importance of delivering a better mobile experience for their customer, and how important it is to have a consistent shopping experience across every customer touch point.
Because Groupe Dynamite adopted the "Commerce Anywhere" approach in the architecture of their Commerce infrastructure, Pivotree was able to leverage the integrations and functionality of their Oracle Commerce implementation to build a consistent, seamless user experience across multiple devices.
The result is an enjoyable shopping experience with the ability to continue a shopping session from one device to another and check timely in-store inventories.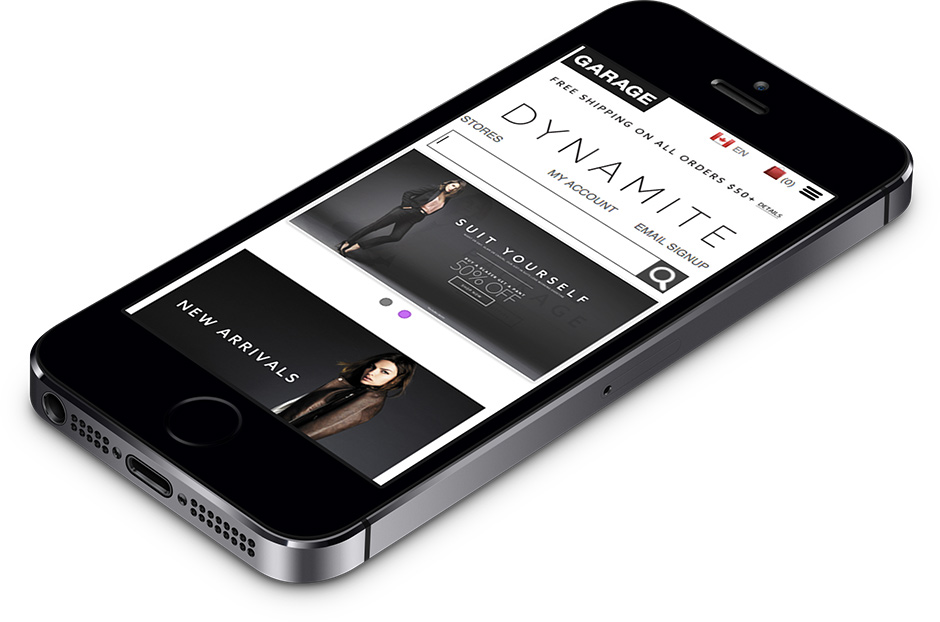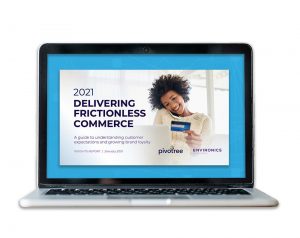 Report — Delivering Frictionless Commerce
Want to know what 3,800 consumers think about frictionless experiences? In this 2021 research study report, we dive into the six dimensions of frictionless commerce and show businesses how they can optimize the digital customer experience.