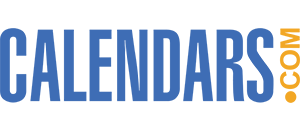 Calendars.com Breaks Cyber Monday Sales Records With Pivotree
Calendars.com, an Internet Top 500 retailer, brings together the latest internet technology with the largest calendar, game, toy and puzzle inventory to create the world's most expansive and visually engaging calendar and gift website, geared around individual passions and interests. While maintaining steady traffic through the year, Calendars.com experiences significant traffic spikes (200-500%) towards the end of each year with peak traffic occurring through the Black Friday weekend and on Cyber Monday.
200-500% Traffic Spikes
During Peak Seasons
100% Uptime During
Black Friday
Before migrating to Pivotree, Calendars.com suffered from multiple site outages on Black Fridays and Cyber Mondays as well as during other peak periods. These failures were partially caused by issues associated with shared RAC used by its previous ATG/Oracle Commerce hosting provider. Outdated, slow, and unstable hosting infrastructure combined with unsatisfactory levels of technical support led to the decision to move to Pivotree in 2012.
In order to address existing problems, Calendars.com migrated its ecommerce site to Pivotree. Calendars.com chose Pivotree Oracle Commerce Hosting Solution, Scalability and Load Testing Services.
Pivotree delivered an ATG/Oracle Commerce environment in 5 weeks, with ample time to prepare for the peak holiday season and sustained 100% uptime and below 100 ms application server response time for Calendars.com in times of increased traffic.
As the result of seamless website performance, Calendars.com was able to focus on its marketing and set a Cyber Monday sales record for the company in 2012. With Pivotree's support Calendars.com broke that Cyber Monday sales record again in 2013.
Challenges
Site outages during crucial holidays
Outdated, slow, and unstable hosting infrastructure
Inadequate technical support
Issues with shared RAC used by previous hosting provider
Solution
Pivotree Oracle Commerce Hosting Solution

Scalability and Load Testing Services
Outcome
ATG/Oracle Commerce environment delivered in just five weeks

Record sales on Cyber Monday, two years in a row

Sustained 100% uptime in holiday season

Below 100ms application server response time sustained in peak times
Calendars.com Traffic Holiday Season 2012

From a sales perspective this Cyber Monday was our best. From a systems perspective it was awesome with smooth consistent uptime. Nice job guys! No shared RAC debacle like we had last year [with previous hosting provider].
Calendars.com Traffic Holiday Season 2013

Before moving to Pivotree, we regularly struggled with site stability issues and were always nervous as we approached our peak transaction period around the Black Friday weekend. Since moving to Pivotree, we are able to focus more on content, marketing, and customer service because we have such confidence in our hosting technology partners at Pivotree. We know our site will always be optimized and carefully monitored so we can focus on maximizing sales. And this year, we saw record sales growth over Black Friday weekend and Cyber Monday