Fresh from the 2023 MEMA Technology Conference, I feel re-energized and even more passionate about my love for this industry, if that is even possible! I can't help but praise how much I enjoyed the panel discussion from members of the newly formed Heavy Duty eCommerce Committee (HDeCC) . 
The panel consisted of Collin Shaw, Chief Commercial Vehicle Officer of MEMA, Matthew Wolfe, VP & GM Aftermarket, Americas at SAF-Holland, and Marylou Hornung, Director, Sales Operations at Bendix Commercial Vehicle Systems LLC. With Pivotree's commitment to "do good" by the Heavy Duty Industry, these are  the key takeaways I took from this awesome panel discussion.
Collin emphasized the importance of awareness and effective communication in the commercial vehicle parts market. He pointed out that education and marketing play a critical role in showcasing products, especially in the age of digital transformation. With consumers becoming increasingly tech-savvy and younger generations entering the market, the way products are discovered and purchased is evolving rapidly.
The pandemic accelerated the shift towards digital platforms, which has brought both opportunities and challenges. Collin highlighted that 13% of commercial vehicle parts are already being purchased online, with a projected 2% increase year after year. This shift towards online purchasing is driven by the modern consumer's desire for immediate access to information and products.
Moreover, Collin discussed the changing landscape of vehicles, noting that in 10-15 years, there may be multiple powertrains and architectures in use. To meet this evolving demand, he stressed the importance of adapting product diversity accordingly. Collin also emphasized the significance of investing in digital and online capabilities to remain competitive in the market.
Marylou brought a unique perspective to the discussion by focusing on technology adoption, industry standards, and customer satisfaction. She highlighted the need for advanced technology to keep the industry relevant, including supporting smaller businesses to increase overall industry awareness and uplift.
Having all the necessary information readily available for customers is essential for increasing customer satisfaction and reducing product returns. As the demographic of customers shifts towards tech-savvy individuals who use smartphones and tablets for product research and purchases, it's imperative to adapt and provide information through these channels.
The HDeCC aims to review industry standards and gather feedback on what works and what doesn't. According to Marylou, it's not just about adopting standards but also ensuring that they are effective and meet the industry's needs. She stressed the importance of unifying standards to streamline the processes and avoid unnecessary complications.
Matt, as the Vice President of SF Holland, provided insights into the attributes necessary to succeed in the evolving commercial vehicle parts market. He highlighted the need for a balanced approach that caters to both large and small businesses. Providing a better customer experience through improved data and electronic data interchange (EDI) is essential in today's market.
Matt acknowledged the changing trend from traditional paper catalogs and tribal knowledge to e-commerce platforms. As industry experts retire, their knowledge is often not passed down, making it crucial to adopt digital solutions. Failing to do so can lead to bad customer experiences, which ultimately reflect negatively on the brand.
If businesses don't embrace these changes, someone else will, potentially taking away valuable market share. This highlights the competitive nature of the evolving commercial vehicle parts market and the urgency of staying ahead through digital transformation.
Conclusion
This panel discussion has shed more light on the challenges and opportunities facing the commercial vehicle parts market in this era of rapid technological advancement and shifting customer demographics. As the landscape evolves, businesses must proactively adapt to stay competitive and meet the ever-changing needs of their customers effectively.
In this dynamic environment, Pivotree plays a crucial role in helping businesses navigate the complexities of the commercial vehicle parts market. Pivotree is a leading provider of eCommerce and digital transformation solutions, and offers a range of services that can address many of the challenges discussed by this panel.
Digital Transformation:

Pivotree specializes in helping businesses transition into the digital age. By leveraging our expertise, our customers can establish a strong online presence and optimize their eCommerce platforms to cater to the preferences of the ever evolving customer who rely on smartphones and tablets for their product research and purchases.

Data Management and Syndication:

In the face of growing customer expectations for better data and seamless transactions, Pivotree's data services can ensure that businesses have the necessary information readily available for customers. This not only increases customer satisfaction but also reduces the likelihood of product returns.

Standardization and Compliance:

Pivotree can assist in navigating industry standards and compliance issues, ensuring businesses not only adopt the right standards but also effectively implement them. By unifying standards and streamlining processes, Pivotree helps companies avoid unnecessary complications and maintain a competitive edge in the market.

eCommerce Solutions:

As the trend continues to shift away from traditional paper catalogs to e-commerce platforms, Pivotree partners with leading comprehensive e-commerce solutions. These solutions are designed to enhance the customer experience and enable your business to meet the changing demands of your tech-savvy customer base.
In this era of digital transformation and evolving customer preferences, the expertise and solutions provided by Pivotree can be invaluable for businesses in the commercial vehicle parts market. Embracing change, investing in digital capabilities, and partnering with a strategic partner like Pivotree will be essential for helping companies looking to stay ahead and succeed in this highly competitive and evolving industry. By working with Pivotree, businesses can better position themselves to thrive in a market that is constantly evolving and meeting the changing demands of the modern consumer.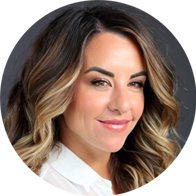 Sam Russo
Practice Director
Automotive & Heavy Duty
About Pivotree: Pivotree designs, builds, and manages frictionless commerce experiences for brands and their customers around the world. We provide end-to-end solutions and services in Commerce, Data Management, and Supply Chain for hundreds of brands globally.