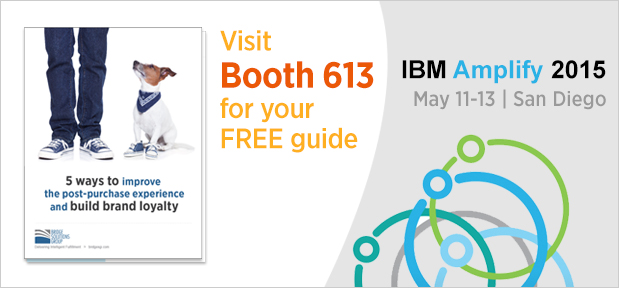 See you at IBM Amplify 2015
May 11-13, 2015 | San Diego Convention Center
IBM Amplify 2015 replaces the IBM Smarter Commerce Global Summit as the key IBM conference for marketing, merchandising, ecommerce, sales and customer service. For more information visit:

Retailers, 3PLs and Manufacturers, if you're looking to fulfill better, smarter and more profitably, stop by our booth and learn how IBM Sterling Order Management System (Sterling OMS) and IBM Sterling Warehouse Management System (Sterling WMS), can transform your supply chain. Why?
Because studies have shown that:
64% of customers say the post-purchase experience is more important than the pre-purchase experience when forming their lasting opinion of a retailer.
Visit us at Booth 613 at IBM Amplify for your FREE guide:
5 ways to improve the post-purchase experience and build brand loyalty.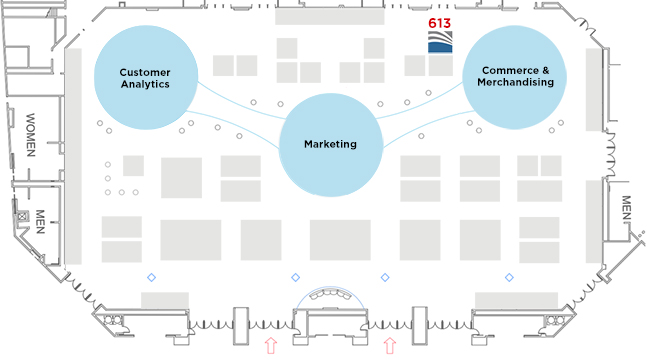 Already have JDA WMS (RedPrairie)? No problem. As a JDA Reseller and IBM Premier Business Partner, we are uniquely positioned to integrate your existing JDA platform with IBM Sterling OMS.
If you would like to schedule a meeting at IBM Amplify please contact:
Paige Nicoletti
201.341.6370
[email protected]