With a host of events around the corner, we thought it was time to update last year's list with the freshest information on the best eCommerce events for B2B and B2C you could be a part of this year (or for some, meet us at!).

B2C eCommerce Events
(or skip to B2B events)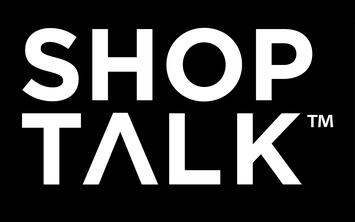 Shoptalk
March 18-21, 2018 Las Vegas, The Venetian
Website
Follow along at @Shoptalk
Why you should go:
As the world's largest conference for retail & eCommerce innovation, some say "Attending Shoptalk is like getting a College Degree in Retail and eCommerce". This year will feature more than 7,500 attendees, and instead of like past years where they held separate events for Europe and North America, this year they're bringing both markets together for "the industry's first global dialogue and community".
Register by clicking here.
---

eTail
eTail West (finished): February 19-February 22, 2018 Palm Springs, CA JW Marriott
Website
Follow along at @eTailNews
eTail Canada: May 15-May 17 2018 Toronto, Ontario, Hyatt Regency Toronto
Website
Follow along at #eTailCanada
eTail East: August 6-9, 2018 Boston, MA The Sheraton
Website
Follow along at @eTailNews
Why you should go:
Known as the "eCommerce and Omnichannel Conference", this conference will help you to join those communities and gain a better understanding of many topics in this space to build your business. This is also the only industry event that brings more buyers than sellers. Having been around since 1999, they also understand how this industry has grown, and have hosted speakers from many of the global eCommerce world's leading brands. This year's speakers include Raghu Sagi, Chief Engineering Officer of Sephora, Kyle Stone, Director of US eCommerce for Benefit Cosmetics, and Chris Hansen, Director of UX at TGI Friday's.
Register on their respective websites.
---

Store 2018
May 29-30, 2018 Toronto, Toronto Congress Centre
Website
Follow along at #STORE2018
Why you should go:
A Canadian retail-focused event, STORE 2018 wants to drive big ideas and help you build your business, with networking opportunities, the opportunity to see some of the most innovative technologies being used in Canadian retail, and features a formidable list of speakers. This year will include Harley Finkelstein of Shopify, Eric Morris of Google Canada, and Jennifer Lee of Deloitte LLP.
Register by clicking here.
---
IRCE
June 5-8, 2018 Chicago, McCormick Place West
Website
Follow along at @IRCE_official or #IRCE18
Why you should go:
IRCE is a "one-stop-shop for all of your e-retail needs", and boasts the title of the largest eCommerce trade show in the industry. Whatever solution you're looking for in your digital transformation journey – you can find it here. Some of this year's speakers include Justin Sessink from Meijer, Matt Fitzgerald of HelloFresh, and more.
---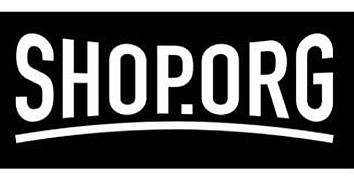 Shop.org
Sept 12-14, 2018 Los Vegas, NV
Website
Follow along at #shoporg18
Why you should go:
Featuring innovative, disruptive talent and speakers, this is an opportunity to cut through a lot of noise and learn about what you really need to become a leader in the eCommerce industry – as well as make those connections you need to realize your goals. Last year featured speakers like Kobe Bryant, representing his company Bryant Stibel, and Marc Lore, President and CEO of Walmart eCommerce U.S.
Registration is not yet open.
---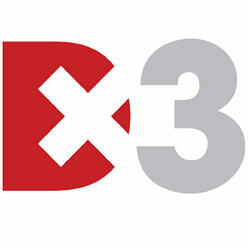 Dx3
(Finished) Mar. 7-8, 2018 Toronto, Metro Toronto Convention Centre
Website
Follow along at #Dx32018
Why you should go:
With digital marketing and technology in retail focus, Dx3 is a fascinating event where you can try new technologies that will be useful to your business during your digital transformation. It's also a great place to network, and become inspired by keynote speakers from some of the most innovative companies in tech.
B2B eCommerce Events
(or go back to B2C events)

B2B Online
May 8-10, 2018 Chicago, IL Chicago Renaissance Downtown
Website
Follow along at @B2BOnlineConf
Why you should go:
This is an opportunity for B2B Manufacturers and Wholesalers to meet peers in their industry as well as top eCommerce experts to network and begin building their digital transformation roadmap. This year's speakers will include Bill Mitchell, CEO of Aquila, a Foxconn company, John Demarco, Manager of Content Excellence at 3M, and other B2B Industry Leaders.
Register by clicking here.
---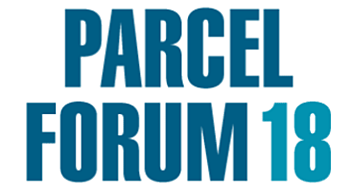 Parcel Forum 18
September 24-26, 2018 Chicago, IL The Renaissance Shaumburg
Website
Why you should go:
From Transportation, Shipping and Procurement, to Distribution Centres and Warehouses, this event encompasses a lot of the ever changing needs of the logistics industry. With exhibits from the leading Shipping Technology Partners in this industry, it will provide an opportunity to learn and network to learn what you need to be considering in this piece of your digital transformation.
---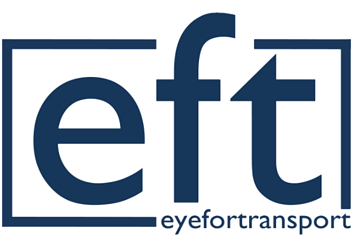 3PL & Supply Chain Summit
June 5-70, 2018 Atlanta, GA, The Westin Peachtree Plaza
Website
Follow along at @eyefortransport
Why you should go:
As "North America's Most Senior-Level Supply Chain Event", this is a great opportunity to network with the people at the top of the Supply Chain Industry's top executives and learn from the best about what is happening in the digital evolution of the market. It will include shipper insights from retailers AND manufacturers, making this a great opportunity to learn how to grow your business in terms of shipping efficiently and innovation. This year's speakers include Craig Jones, VP Supply Chain of ALDO, and Cindy Miller, President of Global Freight Forwarding at UPS.
Register by clicking here.
---
Interested in speaking to us at a Trade Show or Conference this year?