Introducing Pivotree Warehouse Management System.
Don't compromise on agility, function,  or innovation any longer!
Both modern and legacy warehouse management systems (WMS) have been designed to support a fulfillment model where significant supply chain disruption is possible, but it's isolated and the system has time to fully recover and keep operating in the interim.  Unfortunately, recent events like Covid and global supply chain issues have proven that this model is insufficient. A recent bottleneck analysis by Gartner showed that the most important factor for supply chain systems is the ability to support delivery in complex and varied models. Simply put, businesses need robust systems, that are agile enough to support multiple models instantly, and connective enough to leverage new technology quickly.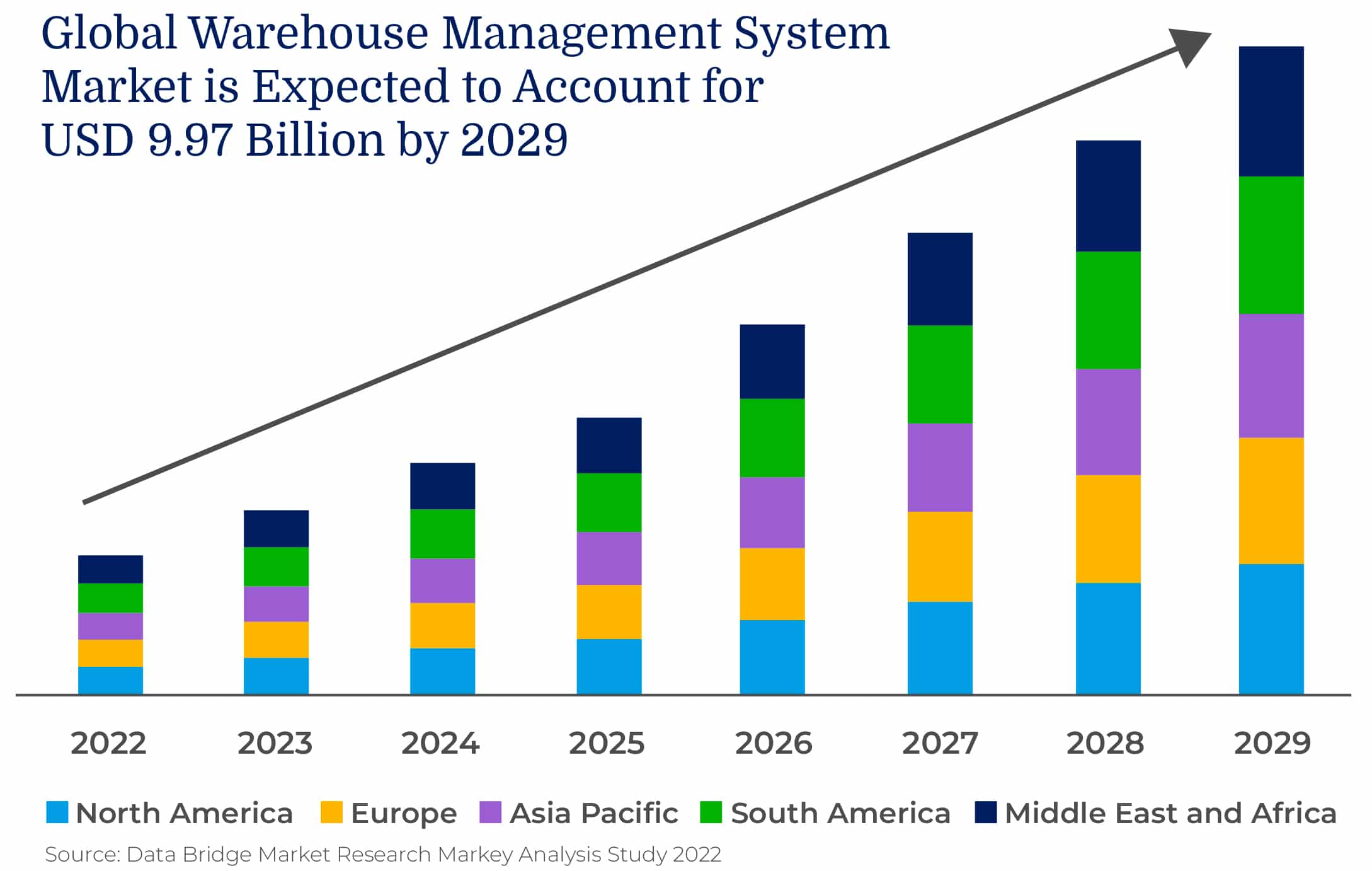 Globally companies will spend USD 9.7 billion  on WMS platforms alone, trying to solve this problem. Unfortunately, much of that spending is going into low-function, closed applications or into feature-rich monoliths that can't adapt quickly or leverage the best Warehouse Optimization technology on the market quickly.  So of course that begs the question:
What do Agile, Robust, And Open Look Like?
SaaS-Native


The Software-as-a-solution or SaaS technology industry has grown around five-fold in just seven years) and for a good reason. These platforms are hosted on shared infrastructure and give instant benefits of lower initial costs, IT requirements, and accelerated implementation. Unfortunately, the WMS SaaS transition has been slow, and a story of compromise where you give up significant business capabilities to get there.   

Composable, Modular Architecture


Microservices-based WMS solutions provide the flexibility to leverage composable  solutions   tailored exactly to business need. Because you're paying only for functionalities you need, the cost-saving benefits are immense. Not to mention that the composability framework lets you embed the hottest new technology quickly into your existing workflows, taking you from tradeshow to floor in record time!

Agility & Scalability


The volatility of the supply chain ecosystem makes it amply clear that flexibility and agility are key.     Whether it's demand-based scaling, or upgrading to new industry requirements, the ability to scale and upgrade on-demand makes a business better prepared for contingencies and opportunities.

Visibility & Control


SaaS and cloud-based WMS solutions improve the user experience with data-driven insights and a centralized source of truth across your business. With the right solution, you support your entire business on just one platform. When done right, you get an eagle-eyed view across your whole operation, with real-time insights and metrics at your fingertips. 
Introducing Pivotree™ Warehouse Management System 
Pivotree WMS is a modern solution that combines a robust feature-set with composable and scalable technologies to deliver simultaneously on your need for Open, Agile, and Robust platforms. Built on a microservices-based architecture, the platform is fast, responsive, and scales on demand. Integrated analytics, intuitive dashboards, and a first-class application framework make this solution unlike any other.
Pivotree WMS Capabilities Drive Supply Chain Excellence
Break down the barriers to your business by managing across channels on a single platform

Model and optimize complex and diverse business processes quickly and without coding– all on one platform

Put the right tools in your user's hands all the time.  Our toolset includes Automated task management, flexible equipment options, and embedded analytics to improve productivity.

Let the system guide you, alerting and guiding users automatically when exceptions occur 

Track warehouse operations in near real-time and monitor efficiency parameters to ensure the warehouse is operating at full capacity
Pivotree WMS is a robust technology built on the belief that warehouse systems should have all the robust capabilities your business needs, but be easy to implement and adopted.  Our proprietary integration framework makes integrating with third-party applications a breeze, and the device-agnostic UI is easy to set up and tweak for your business.
With Pivotree WMS, you can finally stop working so much on your WMS system – and let your WMS system work for you!

About Pivotree
Pivotree, a leader in frictionless commerce designs, integrates and manages digital platforms in eCommerce, Data Management, and Supply Chain for over 250 major retailers and branded manufacturers globally. As a leading delivery experience company, Pivotree leverages platforms and innovative solutions to deliver business-relevant fulfillment solutions, eliminating friction from physical and digital supply chains. 
Headquartered in Toronto, Canada with offices and customers in the Americas, EMEA, and APAC, Pivotree is widely recognized as a high-growth company and industry leader. 
For more information, visit www.www.pivotree.com.