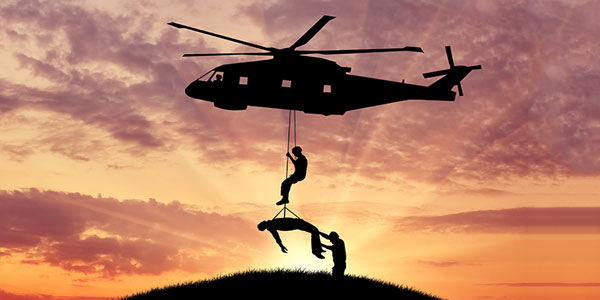 Over 3000 store closures have been announced for early 2017 and more bankruptcies are expected.
Retail is in trouble. Bankruptcy filings and store closures abound. According to Bloomberg, as of April 24, 14 retailers had announced they were seeking court protection in 2017, including The Limited, Wet Seal, BCBG Max Azria. Gymboree and Rue21 are also in danger. And over 3000 store closures have been announced for early 2017 according to Business Insider.
It's not surprising given the U.S. has so much retail space. Business Insider recently noted that "The US has 23.5 square feet of retail space per person, compared with 16.4 square feet in Canada and 11.1 square feet in Australia, the next two countries with the most retail space per capita."
Clearly something needs to change.
Meanwhile online sales continue to grow. But can they grow fast enough? Is B2C enough? Some retailers are hedging their bets.
Staples
While Staples revenue has always been dominated by B2B sales, they've typically marketed to consumers. However, their most recent marketing campaign, "Staples – It's Pro Time", is clearly designed to boost the profile of their business division according to Retail Wire.
Lowe's
Lowe's has long served contractors, but the recent announcement of the acquisition of Maintenance Supply Headquarters, in addition to the November 2016 purchase of Central Wholesalers, both distributors of Maintenance/Repair/Operations (MRO) products, indicates a renewed focus on the professional contractor market.
J.C. Penney
Meanwhile, J.C. Penney CEO, Marvin Ellison (formerly at Home Depot), is also betting on B2B. Targeting the hospitality industry, they will sell bulk linens, towels and appliances directly to hotel operators and property management companies through a new B2B interface that allows for typical B2B purchase options including volume pricing, commercial credit, and tax exemptions.
The B2B Opportunity
Will J.C. Penney craft deals with hotels whereby customers can order in-room soft goods and appliances from their hotel room and have them shipped to home? Will other retailers look for opportunities to enter the B2B market? Will fashion apparel retailers enter the business uniform market? Only time will tell. But retailers who want to enter the B2B market will need to adjust their model.
B2B is different to B2C. A business customer will need a company account and multiple users associated with that account (procurement, accounts payable, etc.). After login to an online store, they'll want to see bulk pricing, or custom pricing that reflects pre-negotiated discounts. And they may require support for purchase orders and net terms. But while these changes require adjustment, the payoff could be large. Or in the case of some retailers the difference between bankruptcy and survival.