Princeton, NJ (PRWEB) October 28, 2013 
Bridge is a sponsor of the upcoming RVCF Annual Fall Conference event in Scottsdale, Arizona, and Doug Brochu, CEO/Co-Founder, will be introducing Bridge to the members of RVCF at the Welcome Reception on November 3.
RVCF members include large retailers with stores nationwide and also medium-to-large size suppliers. Membership benefits include educational seminars, engagement, and face-time with these organizations.
RVCF works diligently to address the needs of Retailers and Suppliers and seeks ways to assist them in building deeper, more collaborative relationships with their retail trading partners. Bridge Solutions Group was co-founded by Anthony Jang, COO, Doug Brochu, CEO, and James Brochu, CBO. Comment from Anthony Jang/Co-Founder: "We are excited about becoming a member and exhibiting at the RVCF event. We have seen triple-digit growth within our company over the last year, and are constantly expanding our reach as a global solution provider, to better address global supply chain challenges." He continues, "…our motivation in joining RVCF is to make sure that all RVCF members recognize value from the investments they have placed in IBM capabilities and to identify and resolve new business challenges. Bridge was built on the premise of establishing true partnerships with our clients. We recognize that 70%+ of RVCF members already have made investments in the Sterling B2B integration portfolio and the legacy Yantra Order Management and Warehouse Management products. We're here to lend a hand."
Bridge will leverage the benefits available from being an RVCF member and integrate key concerns of RVCF members into its solution and service offerings. For example, one key area of focus for Members is creating seamless cross-channel experiences for consumers, known as Omni Channel Commerce. IBM Sterling Order Management is a key component to a seamless Selling and Fulfillment strategy for retailers. Bridge is currently hard at work assisting several retailers in North America, South America, and the Asia-Pacific region with value-driven solutions.
In a discussion about Bridge's participation in the event, Kim Zablocky said about RVCF, "Many of our members have adopted Sterling Commerce and Yantra, and I have been familiar with both of those organizations for over a decade, prior to IBM.   Having Bridge Group Solutions join as members of RVCF will allow them to facilitate a commitment to, and focus on, delivering value to our members and offering solutions focused on how best to implement Omni-Channel capabilities, not just a technology pitch or software sale."
Bridge Solutions Group is one of only a few service providers that cater to the needs of the small-to-medium supplier segment at RVCF while continuing to support the larger Enterprise Retailers.   Felton Lewis, IIII, Director of Sales and Channel Development (with IBM) commented. "60-70% of sales are tied up in the COGS of just getting products ready to ship to the retailer. This leaves little opportunity costs for the retailer and less opportunity for errors in managing the electronic handoffs between trading partners.   To the extent we can continue to leverage RVCF as the forum to 'bridge" the gap between Retailers and Suppliers, we will all achieve lower landed costs, a more efficient supply chain, and ultimately deliver more value to the end consumer".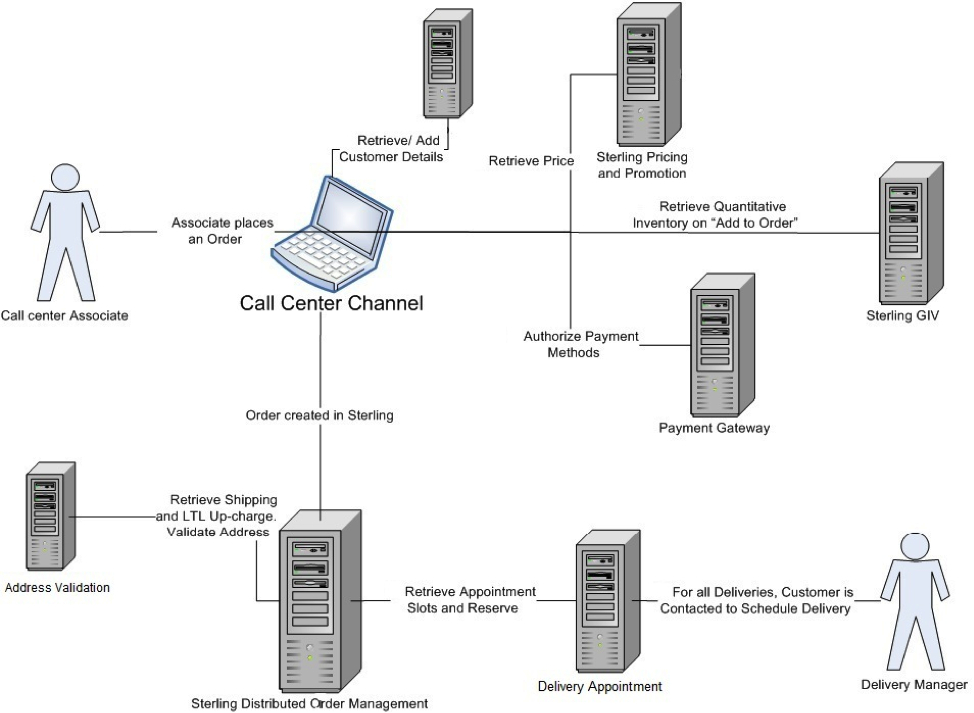 About Bridge Solutions Group:
Bridge Solutions Group provides supply chain consulting services, focusing on the retail, manufacturing, 3PL, and financial services industries, specializing in the IBM Sterling suite of supply chain software solutions. Bridge Solutions Group provides a comprehensive service offering, including product implementation and consulting services, infrastructure services and remote support (on-shore & off-shore), project and program management consulting, custom application development, and business process consulting.