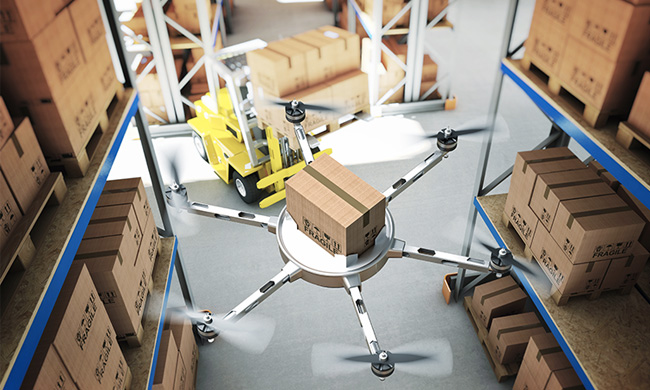 Retailers continue to chase Amazon. The latest craze? They're scrambling to match Amazon's same-day delivery offer.
Recently, Macy's announced that they are expanding same-day delivery to 9 new markets for a total of 17 markets. Amazon is offering the service in 14 markets. Macy's charges customers an additional flat rate of $5. Whereas Amazon offers Prime customers free same-day delivery on orders over $35, or $5.99 for orders ineligible for prime shipping. Non-Prime customers must pay $8.99 per order, plus $0.99 per item. Macy's offer looks better for non-Prime customers, but can they really compete?
While analysts believe winning the same-day delivery game is critical, Amazon clearly has a huge advantage. Brick and mortar retailers must rely on stores to fulfill same-day orders. Fulfilling from a store close to the customer lets them save on shipping. But the retail store was not designed to pick, pack, and ship merchandise to a customer. Amazon's distribution centers? They're fulfillment engines…
In 2012, Amazon purchased Kiva Systems for $775 million. The Kiva solution uses mobile robotic fulfillment. Amazon now has 15,000 robots designed to pick, pack and ship merchandise more efficiently and cheaply than ever. What's more, because the robots require smaller lanes than traditional forklifts, Amazon has doubled the inventory each distribution center can hold.
Has any retailer spent even close to $775m on updating their stores for executing same-day delivery?
Need help with your omni-channel fulfillment strategy? Contact us!
In the meantime, here's some interesting reading. It's a survey from PwC and JDA that found only 19 percent of the top 250 retailers (and only 16 percent of all respondents) can fulfill omni-channel demand profitably. Click below to download your copy today.