Last week, I had the incredible opportunity to attend the Auto Care Association's Fall Leadership Days and Legislative Summit in the heart of our nation's capital, Washington, DC. It was a momentous occasion where automotive aftermarket industry leaders, professionals, and advocates converged to discuss critical issues facing our industry. What made this experience truly special was the chance to lobby for a cause I am deeply passionate about – bill HR 906, known as the Right to Repair Act.
A Gathering of Industry Leaders
The Auto Care Association's Fall Leadership Days and Legislative Summit is an annual event that brings together members of the automotive aftermarket industry to discuss pressing issues, explore new opportunities, and advocate for change. This year's event was particularly significant as we tackled one of today's most vital issues facing the industry – the Right to Repair.
The Right to Repair Act (HR 906)
The Right to Repair Act, or HR 906, is proposed legislation that seeks to empower consumers and independent repair shops by ensuring they have access to the same diagnostic and repair information as the manufacturers' authorized repair centers. This bill is crucial to level the playing field for all repair providers in an increasingly complex automotive aftermarket landscape, where vehicles are equipped with advanced technology.
Lobbying for Change
During the Legislative Summit, we had the privilege of meeting with lawmakers and their staff to discuss the importance of HR 906. We emphasized that this bill isn't just about fair competition; it's about safeguarding consumer choice, promoting innovation, and supporting small businesses.
We shared stories of how lacking access to critical repair information can be frustrating and costly for consumers. It was evident that our elected representatives listened attentively and understood the significance of this issue.
Building Relationships
One of the most valuable aspects of attending events like these is building relationships with fellow industry professionals who share a common goal. We exchanged ideas, best practices, and strategies for advocating for change at the federal level and within our local communities.
A Unified Voice
The automotive aftermarket industry came together as a unified voice during the Summit, reinforcing that the Right to Repair Act is not a partisan issue. It's about ensuring that consumers have choices regarding vehicle repairs and maintenance, ultimately fostering a competitive and innovative market.
A Call to Action
Reflecting on my experience at Auto Care's Fall Leadership Days and Legislative Summit, I am reminded of the power of advocacy. We can effect change when we unite and raise our voices for a cause we believe in.
Moreover, as a member of the Technology Standards Committee (TSC), I had the unique opportunity to participate in an in-person session during the event. In our TSC session, we discussed creating best practice standards for AI/ML, reviewed the architecture of the PCdb, explored the addition of more educational opportunities to educate on the standards, and discussed making these automotive aftermarket standards more inclusive of heavy-duty applications. Additionally, we opened the floor to the room to listen to any new topics the audience wanted to discuss, demonstrating our commitment to staying current and responsive to emerging industry needs.
I left Washington with renewed purpose and optimism, knowing that our efforts can make a difference. I encourage everyone to get involved, stay informed, and continue advocating for the Right to Repair Act. Together, we can ensure that consumers and independent repair shops have the access they need to keep our vehicles running safely and efficiently. And, as members of committees like the TSC, we can shape the future of our industry by setting high standards and embracing innovation.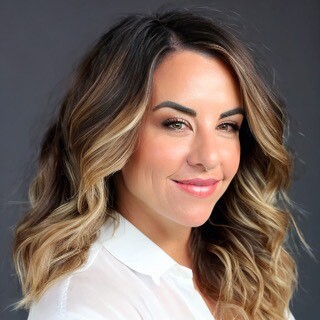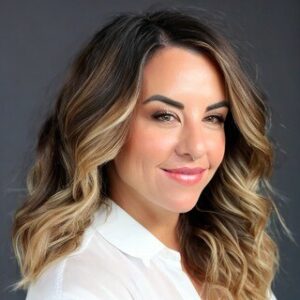 by: Sam Russo, Practice Director Automotive
Sam has 17 years of automotive industry experience. She pioneered data management in the industry and actively contributed to the Auto Care Association's Technology Standards Committee. With an IT and fine arts background Sam has held roles in product management, data management, and software engineering providing her with holistic knowledge and a unique perspective. Sam is also a proud mom and shares her automotive passion with her husband.
About Pivotree: Pivotree designs, builds, and manages frictionless commerce experiences for brands and their customers around the world. We provide end-to-end solutions and services in Commerce, Data Management, and Supply Chain for hundreds of brands globally.