Why Organizations
Must Make Data
Central To The
Digital Commerce Landscape
When the commerce industry began to leverage technology, it wasn't surprising that the impact was monumental. However, it's become increasingly evident that in order to create better business outcomes we need to resolve 3 key challenges: data silos, a lack of interoperability between systems, and growing technical debt.
Pivotree™ Data as a Service (DaaS) is all about solving these pain points and bringing organizations what they need most — ready-to-use data.
In this whitepaper you'll learn:
How digitization has made the business of Commerce more difficult
The 3 main friction points organizations face when it comes to data
Why another 'new system solution' won't solve your data problems
How Pivotree Data as a Service offers data that's ready to serve your business
Download the whitepaper to learn how we can help you solve your most compelling data problems.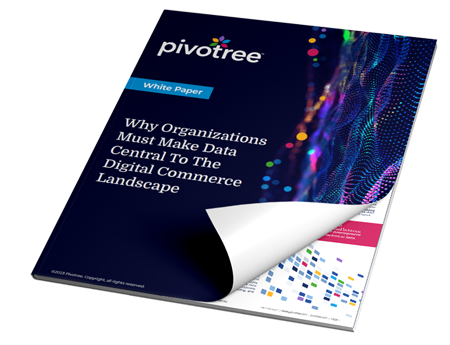 Pivotree is a leading global commerce and MDM services provider supporting clients from strategy, platform selection, deployment, and hosting through to ongoing support. Leading and innovative clients rely on Pivotree's deep expertise to choose enterprise-proven solutions and design, build, and connect critical systems to run smoothly at defining moments in a commerce business. Pivotree serves as a trusted partner to over 170 market-leading brands and forward-thinking B2C and B2B companies, including many companies in the Fortune 1000.