Upgrading Oracle Commerce to Version 11.3.2 Best Practices
As one of the most highly capable and robust commerce platforms to emerge during the 2000's, the Oracle (ATG) Commerce platform was, for a long time, ruler of its domain. Its power was so respected that its legacy persists through the e-commerce world – despite a lack of innovation from Oracle. The platform continues to be used today by some of the world's leading retailers, including many of Pivotree's clients. If you're reading this, there's a high likelihood you're currently operating on a version Oracle Commerce from before 2019.
Oracle recently released Oracle Commerce version 11.3.2 to address the end of life of Adobe Flash (December 31 2020) for clients who want to avoid replatforming entirely to Oracle Commerce Cloud or another newer option. While it's not the only solution, it is one option Oracle Commerce users are considering as a way to extend the life of their legacy investments in building their world-class digital commerce experience around the platform.
Following the interest in our Flash Forward webinar last month (available on demand here), Pivotree's GM of Oracle Commerce, Brent Liberty, wants to help guide users through what an upgrade will really mean for your business.
Who should watch this webinar? Download it now if:
You're hesitant to take the plunge; this is an opportunity to see what an upgrade really entails in order to make a more informed decision on what your next step should be.
You're already committed to upgrading; this is a chance to validate your current plans.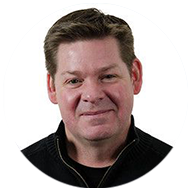 Brent Liberty
Vice President and General Manager of Oracle Commerce, Pivotree
Brent has over 20 years of experience leading teams in high-growth software solutions across North America, Europe, and Asia Pacific, and has worked with the majority of the most robust enterprise commerce platforms on the market. He has led the Oracle Commerce practice at Pivotree for 8 years, dealing directly with our industry-leading clients to create strategies and solutions around their Oracle (ATG) Commerce implementations, cloud migrations, holiday readiness, and year-round improvements and scalability.
About Pivotree
Pivotree is a leading global commerce and MDM services provider supporting clients from strategy, platform selection, deployment, and hosting through to ongoing support. Leading and innovative clients rely on Pivotree's deep expertise to choose enterprise-proven solutions and design, build, and connect critical systems to run smoothly at defining moments in a commerce business. Pivotree serves as a trusted partner to over 170 market-leading brands and forward-thinking B2C and B2B companies, including many companies in the Fortune 1000.