Transforming Your B2B Business To Meet Changing Customer Expectations

The COVID-19 pandemic forced both work and life to go online, requiring B2B organizations to accelerate their digital transformations. Although we can't know with any certainty what the "new normal" will look like, we have to assume that this dependence and need for digital will still be a part of it. This session looks at this 'new normal' and how you can continue to transform to meet customer needs both now and in the future.
In this on-demand, 30-minute panel discussion you will learn:
Adapting in the short term with the technological capabilities already in place
Developing new capabilities and systems that are seamless and meet customer expectations
Ensuring that data is consistent throughout all channels to ease any friction in online purchasing
Improving digital self-service capabilities to meet customer expectations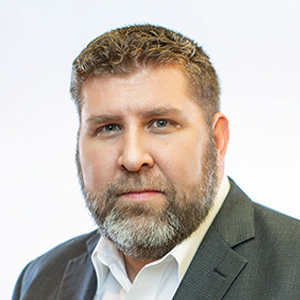 James Urbati
General Manager Commerce, Pivotree
James contributes over two decades of wide-ranging management and consulting expertise to the team. With extensive hands-on change management experience, he's helped nearly 100 tech companies navigate critical transitions. James served as the Vice President of Strategy for Spark::red for more than 4 years, culminating in the merger of the company with Thinkwrap Commerce and Tenzing in 2018 that resulted in the birth of Pivotree.
About Pivotree
Pivotree is a leading global commerce and MDM services provider supporting clients from strategy, platform selection, deployment, and hosting through to ongoing support. Leading and innovative clients rely on Pivotree's deep expertise to choose enterprise-proven solutions and design, build, and connect critical systems to run smoothly at defining moments in a commerce business. Pivotree serves as a trusted partner to over 170 market-leading brands and forward-thinking B2C and B2B companies, including many companies in the Fortune 1000.