Multi-Domain MDM: 5 Key Ingredients of a Successful MDM Program


Download this on demand webinar to listen to Rusty DiNicola, VP of MDM at Pivotree, discuss the '5 Key Ingredients of a Successful Multi-Domain MDM Program' at the EnterWorks MDM Virtual Conference.
In this on-demand, 35-minute discussion you will learn the critical components of an MDM program that cannot be overlooked, such as:
Laying a strong foundation
Choosing a service partner with experience in Enable
Looking into application maintenance
Defining roles post-go-live
Process-based system configuration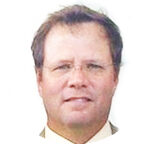 Rusty DiNicola
VP MDM, Pivotree
As a Vice President and GM, Rusty DiNicola leads the Pivotree EnterWorks practice. Having deployed solutions as an employee, a systems integrator, and as a software provider, Rusty brings a 360 degree view to the solution implementation process. He has been building teams that provide innovative software solutions through the integration of business processes and technology for over two decades, and refers to this fusion of disciplines as "Process Based Implementations".
About Pivotree
Pivotree is a leading global commerce and MDM services provider supporting clients from strategy, platform selection, deployment, and hosting through to ongoing support. Leading and innovative clients rely on Pivotree's deep expertise to choose enterprise-proven solutions and design, build, and connect critical systems to run smoothly at defining moments in a commerce business. Pivotree serves as a trusted partner to over 170 market-leading brands and forward-thinking B2C and B2B companies, including many companies in the Fortune 1000.
About EnterWorks
EnterWorks® Enable is a Multi-Domain Experience Management platform comprised of Master Data Management (MDM), Product Information Management (PIM), and Digital Asset Management. Our solution enables companies to acquire, manage and transform internal and external information to enable compelling experiences across internal and external customers. The focus is efficiently driving higher sales and margins across channels: e-commerce Web, mobile, print physical store/dealer channels. Additional capabilities: Dynamic Data Modeling, Workflow & Collaboration, GDSN / Syndication & Publishing, Digital Asset Management, Localization, Supplier Portal, Sales and Service Portal, and Digital Channel Accelerators. EnterWorks is a Line of Business at Winshuttle LLC.