Maximizing Innovation on SAP Commerce
Download our exciting webinar where Pivotree's Yvon Lavoie presents our team's strategies we use with leading brands to maximize innovation on SAP Commerce. Joining Yvon is SAP's North American Director of Go To Market for SAP Commerce Cloud, Patrick Sampson, and Director of Go To Market for Upscale Commerce, Rusty Belsinger. This is a do-not-miss session if you're currently deciding whether to move forward with an SAP Commerce upgrade or cloud migration.
Learn through Pivotree's experience how moving SAP Commerce to the SAP Cloud opens up capabilities for innovation such as:
Taking advantage of new major features from the past 3 releases

CDS – Personalization and Context-Driven Services
Spartacus and the ability to go headless

Key considerations when migrating to the cloud
Enabling multi-sites on the same SAP Commerce instance
Aligning your digital strategy to be able to benefit from SAP CX's roadmap with integration from SAP Commerce to other parts of the SAP CX portfolio
Plus, get an overview from SAP on:
The SAP Commerce Cloud strategy
The new release of SAP's Upscale Commerce solution
Download this webinar by filling out our form.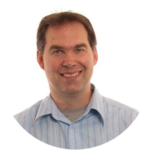 Yvon Lavoie,
Solution Architect, Pivotree
Yvon has 20+ years of experience in application design, development and systems integration. Yvon possesses strong leadership skills and a proven ability to lead and motivate a development team. He is a certified ScrumMaster, and works with clients through pre-sales, discovery sessions,  functional and technical architecture, software development, systems integration, dev operations and application support. His professional reputation is built on delivering high-profile enterprise application projects successfully.
Yvon's experience with Pivotree spans from its beginnings as a leading Oracle ATG service provider to its current prominent reputation in SAP Commerce and Customer Experience end-to-end implementations. He has designed solutions to integrate SAP Commerce to payment gateways, product review engines, shipping carriers as well as to ERP, OMS, and CRM systems, including SAP S/4HANA integration. Client projects include brands such as La Maison Simons, EXFO, ALDO, Videotron, Sportsman's Warehouse, and more.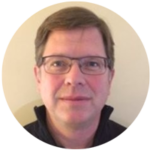 Patrick Sampson,
North American Director of Go To Market for SAP Commerce Cloud
Mr. Sampson has spent more than 20 years in the Commerce industry working for a variety of software vendors in the Product Information Management, CPQ (configure, price, quote), Merchandising and Recommendations spaces.  He has held a variety of roles as a Solution Engineer, Business Architect and Consultant.  Mr. Sampson is currently the North American Director of Go To Market for SAP Commerce Cloud and has been supporting SAP Commerce since it appeared in the North American market in 2009.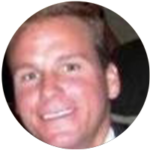 Rusty Belsinger
Director Upscale Commerce GTM, Customer Experience
Mr. Belsinger has over 10 years of experience in the Commerce industry and has worked for several successful start-ups and established public companies. He has extensive knowledge regarding Distributed Order Management (DOM) systems, Inventory Management, Merchandising, Category Management, Marketplaces, as well as the Marketing Automation space. During his prominent career, he has held many different positions including VP of Sales, Solution Engineer, Global Account Director, and US Director of Business Development. Mr. Belsinger is currently the North American Director of Go to Market for SAP Upscale Commerce and has helped shaped the platform since 2018.
About Pivotree
Pivotree is a leading global commerce and MDM services provider supporting clients from strategy, platform selection, deployment, and hosting through to ongoing support. Leading and innovative clients rely on Pivotree's deep expertise to choose enterprise-proven solutions and design, build, and connect critical systems to run smoothly at defining moments in a commerce business. Pivotree serves as a trusted partner to over 170 market-leading brands and forward-thinking B2C and B2B companies, including many companies in the Fortune 1000.