Critical Paths to Digital Agility After COVID
How The Right Data Can Enable Rapid Deployment & Channel Readiness for Any Future Disruptions


Heavy reliance on digital interaction has pushed a rapid shift in business models. For companies that have shuttered their physical stores, extending their digital commerce is a means of survival. For others, including digitally-native companies, smarter digital agility may be a way to capture new revenue opportunities, better serve their customers, increase loyalty, or provide a helping hand to their communities.
Many companies – including retailers, manufacturers, and small businesses – need to get online fast. Whether it's a complete brand new online store or an additional geographic or channel expansion, digital agility has never been more critical in the commerce world. But how should you balance the need to rapidly get online but not compromise data integrity by defining a strong MVP?
Let's look ahead to solutions.
In this on demand, 55-minute discussion you will learn:
The critical importance of how the right data is the real fuel to spin when spinning up or expanding your digital presence.
How companies across industries are adapting to the new normal and finding creative ways to generate revenue (including real examples!)
How good data can enable closer customer engagement through faster delivery, better order fulfillment and inventory planning, as well as more agility to respond and expand your channels.
The differences of solutions such as eCom with built-in PIM vs a standalone PIM.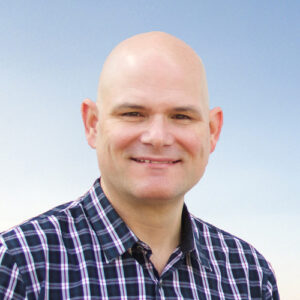 Derek Corrick
General Manager MDM, Pivotree
Derek Corrick is an experienced Information Management practitioner with an abiding commitment to the success of his customers. As Pivotree's General Manager for MDM, he leads a team dedicated to helping companies leverage their information assets to deliver clear and measurable business results, increase sales, drive enterprise efficiency, and enhance customer experience/engagement – all while reducing business risk.
Prior to joining Tenzing, Derek founded and managed successful MDM and Information Management practices at two leading consultancy firms and served as executive vice president for a major MDM solution provider. His passion spans MDM implementation excellence, change management, business development, and digital transformation.
Nikhil Bhatia Senior Director PDM, Riversand
Nikhil is one of the key product leaders for conceptualization, design and development of the Riversand Data Platform and Apps which enable customers to discover, manage, analyze and govern Master Data in their organization using BigData, Cloud, Analytics and AI technologies. In addition, he is also involved in strategy, business development, sales and marketing functions and is passionate about the role of technology to unlock business value. Prior to Riversand, he was part of MDM practices at leading consultancy firms leading successful MDM transformations for Fortune 100 customers and has a diverse experience in Product Management, Digital Transformation and Consulting for retail, manufacturing, banking & financial services, media & entertainment and healthcare industries.
About Pivotree
Pivotree is a leading global commerce and MDM services provider supporting clients from strategy, platform selection, deployment, and hosting through to ongoing support. Leading and innovative clients rely on Pivotree's deep expertise to choose enterprise-proven solutions and design, build, and connect critical systems to run smoothly at defining moments in a commerce business. Pivotree serves as a trusted partner to over 170 market-leading brands and forward-thinking B2C and B2B companies, including many companies in the Fortune 1000.
About Riversand
Riversand is a global software company that empowers enterprises to transform their data into an engine of growth. It's data management that matters. With our modern cloud-native Master Data Management (MDM) and Product Information Management (PIM) platform, customers make data work for them – providing insights and direction for customer engagement, cost predictability, and long-term revenue growth.