Download our free whitepaper
Monitoring Best Practices for Oracle Commerce
Protect your customer experience.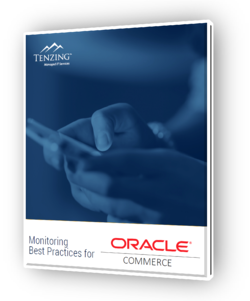 Monitoring Systems are an invaluable part of your ecommerce operation – they can alert you to poblems before your customer experience is affected.
Download our whitepaper today to learn about advanced monitoring options for your Oracle Commerce storefront.
Tenzing has been managing ecommerce applications for over ten years. With extensive experience monitoring Oracle Commerce we're sharing our best practices, in time for you to implement them before the holiday rush hits.