Learn How Product Data Boosts International Growth


How a Data-First Mindset Can Boost International Growth
If we are one company, why can't we act like it? Chances are, it's a data problem.
Managing global brands in today's complex business environment is challenging, especially if regions are operating in silos. What your enterprise really needs is a single version of truth.
In order to drive successful digital transformation, you must take the right steps to achieve trusted product data, localized content, and global supply chain synergies.
Download this on-demand webinar to learn about:
How to tackle common challenges caused by global data differences
Enterprise-wide advantages of adopting a data-first mindset
Steps for kickstarting a global digital transformation
How Contentserv & Pivotree can help you establish the right data foundation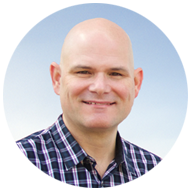 Derek Corrick
General Manager MDM, Pivotree
Derek Corrick is an experienced Information Management practitioner with an abiding commitment to the success of his customers. As Pivotree's General Manager for MDM, he leads a team dedicated to helping companies leverage their information assets to deliver clear and measurable business results, increase sales, drive enterprise efficiency, and enhance customer experience/engagement – all while reducing business risk.
Prior to joining Tenzing, Derek founded and managed successful MDM and Information Management practices at two leading consultancy firms and served as executive vice president for a major MDM solution provider. His passion spans MDM implementation excellence, change management, business development, and digital transformation.
About Pivotree
Pivotree is a leading global commerce and MDM services provider supporting clients from strategy, platform selection, deployment, and hosting through to ongoing support. Leading and innovative clients rely on Pivotree's deep expertise to choose enterprise-proven solutions and design, build, and connect critical systems to run smoothly at defining moments in a commerce business. Pivotree serves as a trusted partner to over 170 market-leading brands and forward-thinking B2C and B2B companies, including many companies in the Fortune 1000.
About Contentserv
At Contentserv, we enable retailers and brands to develop the groundbreaking product experiences of the future by fully exploiting the potential offered by advanced technologies. Our vision is to make the daily lives of marketers and product teams easier by providing them with an advanced, complete, business-focused platform.