Flash forward: Strategies for leading the Oracle Commerce pack beyond the end of Adobe Flash

On December 31, 2020, Adobe Flash will become unsupported by browsers rendering Oracle Commerce tools that use Flash non-functional, including components such as the BCC and Endeca Workbench. Any version of Oracle Commerce prior to 11.3.2 requires Flash in the common tools mentioned above; the dependency on Flash in Oracle Commerce has been removed in v11.3.2 and above. You can find out more about what's new in v11.3.2 by clicking here.
Pivotree supports over 40 clients who are currently on the Oracle Commerce platform who each have unique needs for their customer experience and organizational strategy.
At the helm of our Oracle Commerce practice as VP and GM is Brent Liberty, who wants to make sure all Oracle Commerce users understand the options available for mitigating the risks associated with the Flash end-of-life issue.
In this 30-minute on-demand webinar you will learn:
How the end-of-life of Adobe Flash will affect your ability to access your Oracle (ATG) Commerce business user tools
What Oracle is offering to mitigate this issue and why
Several solutions or mitigation strategies developed by Pivotree beyond upgrading to Oracle Commerce v11.3.2
Analysis of how these solutions should be applied to generalized business situations and in dealing with Covid-19 while budgets and business operations are under extreme constraint
This webinar recording also includes a live Q&A from its original broadcast.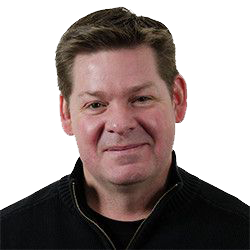 Brent Liberty
Vice President and General Manager of Oracle Commerce, Pivotree
Brent has over 20 years of experience leading teams in high-growth software solutions across North America, Europe, and Asia Pacific, and has worked with the majority of the most robust enterprise commerce platforms on the market. He has led the Oracle Commerce practice at Pivotree for 8 years, dealing directly with our industry-leading clients to create strategies and solutions around their Oracle (ATG) Commerce implementations, cloud migrations, holiday readiness, and year-round improvements and scalability.
About Pivotree
Pivotree is a leading global commerce and MDM services provider supporting clients from strategy, platform selection, deployment, and hosting through to ongoing support. Leading and innovative clients rely on Pivotree's deep expertise to choose enterprise-proven solutions and design, build, and connect critical systems to run smoothly at defining moments in a commerce business. Pivotree serves as a trusted partner to over 170 market-leading brands and forward-thinking B2C and B2B companies, including many companies in the Fortune 1000.