B2B is Evolving: The Importance of Contextualizing Product Experiences


Please join Contentserv and Pivotree in this live webinar where we tackle the evolution of the B2B market, why delivering exciting and engaging experiences is key to aligning with modern B2B buyers, and how PIM helps contextualize product experiences.
In this on-demand, 45-minute discussion you will learn:
How B2B is changing
What drives B2B buyers
What PIM is and …
How PIM helps meet the B2B market's evolving demands
The importance of contextualized experiences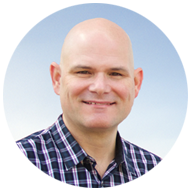 Derek Corrick
General Manager MDM, Pivotree
Derek Corrick is an experienced Information Management practitioner with an abiding commitment to the success of his customers. As Pivotree's General Manager for MDM, he leads a team dedicated to helping companies leverage their information assets to deliver clear and measurable business results, increase sales, drive enterprise efficiency, and enhance customer experience/engagement – all while reducing business risk.
Prior to joining Tenzing, Derek founded and managed successful MDM and Information Management practices at two leading consultancy firms and served as executive vice president for a major MDM solution provider. His passion spans MDM implementation excellence, change management, business development, and digital transformation.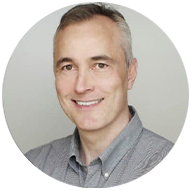 Claus Jensen
Head of Product Management, Contentserv
Claus has been living and breathing PIM and MDM his entire career. From implementing solutions across manufacturing, distribution, and retail to leading innovation and automation through emerging technologies, Claus is now focused on the future of PIM and Product Experience Management in his role as Head of Product Management at Contentserv.
Prior to joining Contentserv, Claus has led product management and innovation teams at a leading MDM software company as well as managed the PIM solution for a Fortune 100 retail company. Claus currently resides just outside Atlanta, GA.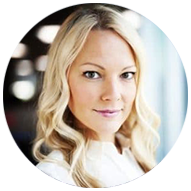 Dilya Abushayeva
Director of Marketing, Pivotree
Dilya is a strategic marketing professional with 10+ years of experience in various industries including: automotive, manufacturing and technology. She spent the last 6 years working for leading software providers, helping them drive demand and raise awareness in the industry.
As a Pivotree's Director of Marketing for MDM, Dilya works closely with clients to deeply understand their unique needs and how they leverage MDM platforms to help with their data management journey.
About Pivotree
Pivotree is a leading global commerce and MDM services provider supporting clients from strategy, platform selection, deployment, and hosting through to ongoing support. Leading and innovative clients rely on Pivotree's deep expertise to choose enterprise-proven solutions and design, build, and connect critical systems to run smoothly at defining moments in a commerce business. Pivotree serves as a trusted partner to over 170 market-leading brands and forward-thinking B2C and B2B companies, including many companies in the Fortune 1000.
About Contentserv
At Contentserv, we enable retailers and brands to develop the groundbreaking product experiences of the future by fully exploiting the potential offered by advanced technologies. Our vision is to make the daily lives of marketers and product teams easier by providing them with an advanced, complete, business-focused platform.