10 User Engagement Metrics Everyone Can Use
Measure, Monitor and Optimize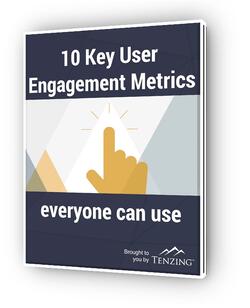 Tracking user engagement is crucial to finding your web store's weak spots. For example:
Is your time to interact hurting conversions?
How does your average order value relate to time on site and pages visited?
With our free ebook you'll be able to recognize and interpret the 10 key metrics for measuring user engagement. Using free tools you'll be able to build a complete picture of your site's performance and an understanding of where you need to optimize.