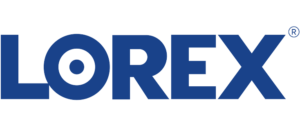 Driving Results Without
Sacrificing Performance
Launched in
Under 7 Months
LOREX, a FLIR company, is a global leader in selling superior security cameras and security camera systems with exceptional performance for home and business. Founded in 1978, with annual revenues over $1 Billion, Flir Systems specializes in the design and production of thermal imaging cameras, components, and imaging sensors.
Back in 2012, Lorex launched an ecommerce store built on the Oracle Commerce platform. As a results oriented firm they chose Oracle Commerce because of the foundation it provided for rapid, scalable, long-term business growth. Lorex worked with leading Oracle Commerce system integration partner Thinkwrap to architect, develop, deploy and support the new store application and chose Tenzing to manage and support their IT infrastructure. Thinkwrap and Tenzing have since merged with Spark::red to form Pivotree. Thanks to the dedication and expertise of all parties, the project was completed and launched in under seven months.
By choosing the Oracle Commerce platform in 2011, Lorex demonstrated foresight and vision. Years later those same traits led them to explore innovative infrastructure solutions, eventually deciding to move their Oracle Commerce environment from dedicated infrastructure to the cloud.
Challenges
First of its kind launch of Oracle Commerce on public cloud
Solution
Development from Thinkwrap
Managed services from Tenzing
Oracle Commerce Platform
AWS Infrastructure
Business Benefits
Development from Thinkwrap
Managed services from Tenzing
Oracle Commerce Platform
AWS Infrastructure
We need to make sure we are prepared for growth. Amazon Web Services provides us with the scalability and reliability to achieve aggressive growth, without damaging our customer experience.
To support the migration, Lorex turned to its trusted partners for support. Working closely with Thinkwrap, Lorex built an ambitious timeline for the migration, committing to completing the project before the cyber holiday shopping season.
As an Amazon partner, with experience deploying multiple ecommerce merchants on AWS, Tenzing was brought into the Lorex environment once the migration was completed to help with its monitoring, support and managed services.
Tenzing's service and support is exceptional. Their in-house Oracle expertise has served us well over the years and their AWS knowledge was invaluable during this project.
The support and partnership of Tenzing and Thinkwrap were critical to the success of the project. We rely on our partners to be realistic and flexible, the rapport and relationships between all parties was paramount in this project.
Thanks to a group of dedicated partners, the site transition was completed with only a few days to spare. There wasn't much time before the new infrastructure was put to the test as Lorex had scheduled a 'crash the site' sale for Black Friday and Cyber Monday. They radically discounted a number of products to drive traffic to the site, pre-warning customers that the sales could bring down the site. Thanks to Tenzing's Holiday Preparation program, Tenzing's Technical Account Manager was able to work with Lorex and Thinkwrap to plan for the sale and share best practices for deploying the campaign.
Even with record traffic and discounts of over 90% the site stayed live with consistent performance. Their new infrastructure was validated, as were their partnerships. Tenzing's campaign best practices, including staggered email drops, limited order options, and registration sequencing helped Lorex structure the campaign so that it drove results, without sacrificing performance.
With their environment performing well on the new infrastructure, and a successful holiday season behind them Lorex is poised for further success. Its strong partnerships mean they are well prepared for that growth.
Tenzing is a complete solution house. Their industry experience makes them an exceptional managed service provider for ecommerce. They are a great partner, they have amazing people, and it's been a wonderful journey with them. I have no doubt they will continue to provide exceptional value as we grow.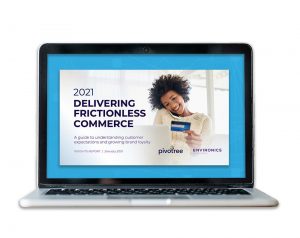 Report — Delivering Frictionless Commerce
Want to know what 3,800 consumers think about frictionless experiences? In this 2021 research study report, we dive into the six dimensions of frictionless commerce and show businesses how they can optimize the digital customer experience.